Tips for Choosing the Right Caregiver for Your Precious Old Ones
When your loved ones get old, and you need to find the right person to take care of them, it can be a bit hectic. This is a crucial process as you want someone who cares for them and looks over the home. They should be responsible enough to handle it.
Another thing you want to look at is that they are friendly enough. The caregiver should be more or less a friend to the person as they will spend a lot of time with them. Here are some tips that you can use to choose the right caregiver for your old ones. 
List Down Needs
You need to have a list of needs for the person who'll be cared for before you get the right person for the job. For example, their medical condition and what kind of drugs they should take, and at what time. This is also crucial as it will determine what they eat too.
During the interview process, you need to ensure that you give the potential caregiver to assess their comfortability. After you have presented the needs to the caregiver, ensure they are comfortable with it. The caregiver should also let you know what they can't handle.
Check References
When you want to employ someone to after your old loved ones, references are pretty crucial. This is where you can find out how good or bad the person is at their job. If they have professional references, the better – especially institution references.
But you also need to look at the in-home services they have offered. You need to get in touch with the references and even confirm personally about that experience. The caregiver will have unlimited access to the house and even financial information too.
You don't want to employ a scammer to watch over a loved one. References are also excellent as that is where you can find if there are cases of elder abuse in the past. But you can also do a background check to find out more about that.
Flexibility
This may be a full-time or a part-time job depending on the needs of the old one. The caregiver can also be employed on the basis that they come when you aren't around. And they need to be flexible and available when you call them.
When you employ a caregiver on a full-time basis, this won't matter as much as they may be there all the time. You can also create a working formula if they are on full-time care working basis. When they are part-time, they should be available for emergencies.
If you want a caregiver that offers flexibility, an agency is the way to go. That means that even when the person doesn't show up, you can quickly get a replacement. The agency should have a copy of the needs of the old ones.
A list will help the agency plan accordingly and will also be flexible with your schedule. Here, you want an agency that offers you a 24/7 service and can handle everyday tasks.
Lifting Skills
When people get old, one aspect that they lose is their mobility. They may need help to move around the house, and you need to find a caregiver that is comfortable with helping them. They should also be able to help lift stuff around the house.
When interviewing the caregiver, you need to find out if they can carry the person they'll care for. They won't only have to carry the loved one during emergencies but also to prevent injuries.
If you get one from an agency, chances are they have the proper training. Most of the agencies offer their caregivers lifting training to handle any lifting that comes with the job. 
Involve the Old one
You can't do the whole process of interviewing and checking out references without involving the one who'll be cared for. The old one needs to be fully part and parcel of the process as they are the ones to be with the caregiver. And their opinion matters more here.
After finding potential people to fill the vacancy, you need to let the older adult do their interview. Let them see if they are comfortable with your choices or not. Suppose they aren't, don't force on them the one you want.
Getting the right caregiver for your parent or any other old loved one needs patience and consideration. You don't need to hurry the process, and you can start with the agencies that offer the service. Here are the fee tips to ensure you get the right person for the job.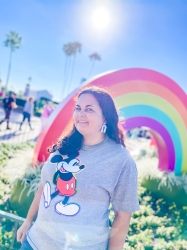 Latest posts by Krystal | Sunny Sweet Days
(see all)