The Many Factors That Can Affect Your Telescope's Overall Price
Have you been on the fence about a telescope because you're not sure how often you'll use them? That's an understandable concern and is something that requires understanding why exactly a telescope costs a certain amount of money. In this article, we'll discuss common reasons why people buy telescopes and help you understand the factors that affect their overall price.
Why Buy a Telescope?
Telescopes may seem like a niche product but can be a fun and unforgettable addition to your everyday life. Even if you don't use them every night, having one around can provide many unique benefits that make them well worth considering. When you buy a telescope, you can:
Check Out the Planets: If you're into astronomy or just like seeing beautiful things, a telescope may be an amazing investment for you or someone you love in your life.
Take Photos: Astronomy photography has become a tremendous deal in recent years and may be worth investigating if you're into fantastic photos and amazing art.
Build New Memories: If your children love astronomy, and you want to build a stronger connection, you may find that a telescope is an amazing investment for you.
Track Astral Bodies: Using your telescope, you can track various astral bodies, such as stars and planets, and even keep track of their movement in planetary journals.
When shopping for telescopes, you may find yourself a bit taken aback by the cost. However, there are many budget options that you can consider as well. Are these the best choice for you? That all depends on many factors, including the various features you get with your scope.
Factors That May Affect Price
Whether you're into astronomy photography or simply want to buy a cool telescope for your kids, there are many things that may affect your price. These factors are important to understand because it may affect whether you can afford one. Just a few things to consider include:
What kind of zoom that it uses and how far it lets you see
The overall features of the telescope, such as automatic focusers
Camera options available for the scope
Unique design elements, including tripods and spotting scopes
The style and fashion of the telescope, including its color scheme
Whether it can sync up to various electronic devices
These elements may change depending on your telescope, as you may find that some simply lack specific features that you may want. As a result, it is important to do your research and to take the time to understand what you're getting with each telescope on your wishlist.
Balancing Your Budget
As you can see, finding a telescope that fits into your budget isn't necessarily impossible. That said, it is going to take some time and careful research to get this process right. It is important to check out sites like https://all-startelescope.com/products/zwo-asiair-plus-zwo-asiair-plus to identify high-quality telescopes that fit into your budget and don't break the bank after you buy one.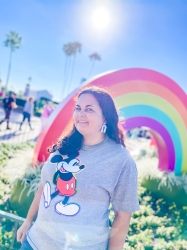 Latest posts by Krystal | Sunny Sweet Days
(see all)