5 Reasons Why You Should Consider Non-Emergency Medical Transportation
Non-medical emergency transportation is a term that confuses a lot of people, and since so many people don't truly understand what it is, they end up not using it. However, non-emergency medical transportation could be beneficial in many ways. One of the groups that can benefit from non-emergency medical transport is seniors, but people of all ages can use it as well. Let's take a look at some of the reasons why you should consider non-emergency medical transportation.
Comfort and Peace of Mind
The biggest benefit of non-emergency medical transport is that you won't have to worry about complications during transit. Some people have conditions that make it more difficult than others to travel, like people who have memory issues or are suffering from dementia.
You also have people who need monitoring, and having someone close who can assist them, remind them to take medications and administer them, or spot complications and act on them will reassure both the person traveling and the people they're traveling with.
Your Child Has a Debilitating Condition
Traveling with a child that has a debilitating condition is not easy and some parents decide to scratch out-of-state or out-of-the-country travel off their list because of it. But you don't have to limit yourself or your child because of their condition.
If they suffer from something like cerebral palsy, for instance, or unpredictable disorders like epilepsy, going with non-emergency transport services could be a great option. They'll be there to provide care if something happens, but they could also help calm your child down and make you feel more secure.
More Freedom
If you think that traveling to a destination alone is out of the question because of your condition, then you should look at what non-emergency medical transport services can do for you. All you may need is someone to assist you during your flight and make sure that you get to and from your destination safely. You could then have local services handle the rest.
You also have non emergency medical transportation services like Flying Angels that offer bedside to bedside service. This would be perfect for people who want to get a procedure done abroad but are worried about the logistics of going alone.
You could also opt for a non-emergency medical transport service if you are thinking of getting a procedure done abroad and don't feel like staying in that destination for recovery. The same goes if you need to go back there for follow-ups.
You're a Senior Moving to another State or Country
If you are a senior and you are thinking of relocating to another state, then non-emergency medical transport services might be a great choice here too. If you have limited mobility, a good transportation service will make sure that you get from your current home to your new one in one piece and remove much of the stress of moving.
Non-medical transport services are extremely valuable, and if you're in any of the situations we have mentioned above, we strongly suggest you look into them. They will give you a great deal of safety and allow you to focus on what you're traveling for.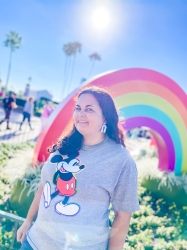 Latest posts by Krystal | Sunny Sweet Days
(see all)