Here's Why Croatia is the Perfect Vacation Destination
Croatia is the perfect vacation destination for those who want to experience a little bit of everything. This beautiful country offers a fantastic place to relax, enjoy yourself, and experience a new culture. Here are the top reasons to visit this country for your vacation.
The Nature
This European country offers gorgeous natural landscapes that are completely unique. Most visitors reserve their Plitvice Lakes ticket as soon as possible as it's one of the biggest tourist attractions in the entire country. It's surely the biggest selling point in this aspect, but not the only one.
Croatia is full of waterfalls, streams, and rivers that flow through the mountains making it a nature lover's paradise. The forests are alive with the sound of birds singing and animals scurrying about, while the lakes and rivers reflect the beauty of the trees and sky. You can even swim in some of the lakes! Hiking is a popular activity in Croatia as the forests and mountains provide the perfect opportunity to explore the scenery.
There are also many caves located throughout Croatia which are definitely worth checking out. The most popular one is the Velebit cave, but there are plenty of others to discover.
A Breathtaking Seaside
Croatia is filled with gorgeous beaches spanning the entire western coast. The seaside is filled with a number of activities to keep you busy during your stay. From swimming and sunbathing to exploring the numerous cliffside caves, there is something for everyone at the seaside.
The water is crystal clear and at the perfect temperature for a refreshing dip. The scenery is incredible, with towering cliffs and lush greenery. Make sure to bring your camera, as you'll want to capture the beauty of the seaside.
There are lots of small islands offshore that you can visit by boat. The islands are a great place to relax and enjoy the views. You can also find some excellent restaurants on the islands, serving up fresh seafood caught that day.
Gorgeous Cities
This country is also home to some beautiful cities and towns. These are the following:
Dubrovnik: A gorgeous city located on the coast. It's known for its well-preserved Old Town, complete with walls and fortifications.
Zagreb: The capital and largest city of Croatia. It has a beautiful historic center with many Baroque buildings.
Rijeka: A port city located on the Adriatic Sea. It's known for its many bridges and hilltop fortress.
Split: A coastal city located in the south of Croatia. It's known for its Roman ruins, including Diocletian's Palace.
Zadar: A picturesque city located on the coast of Croatia. It's known for its Roman ruins and medieval churches.
All these gorgeous cities are definitely worth a visit when you're in Croatia. When you're there, be sure to explore them on foot to get the full experience.
The Food Is Great
If you're a fan of seafood, you'll find some of the best in the world here. The Adriatic Sea provides Croatia with an abundance of seafood, and it's often very fresh. You'll also find traditional Croatian dishes such as the popular black risotto. This is a must-try for any visitor to the country. Another great thing about the food in Croatia is the prices. You can get a good meal for a reasonable price, especially if you're eating at one of the many outdoor markets.
It's Affordable
Compared to what it has to offer, Croatia is pretty cheap. You can find accommodation for as low as $10 a night, and a meal in a restaurant won't set you back more than $15. Even if you want to stay in luxury hotels and eat at the fanciest restaurants, it's still going to be cheaper than in most other European countries. Public transportation is also very affordable, so getting around won't break the bank.
All in all, Croatia is an excellent value for your money. You can enjoy yourself for a small fraction of what it would cost you in other European countries. So if you're looking for an affordable vacation spot, Croatia should definitely be on your list!
A Great Culture
This country is also famous for its rich culture filled with art, music, and dance. The culture of Croatia has been shaped by a number of factors including its history, geography, and climate.
The history of Croatia can be traced back to the 7th century when the Croats first arrived in the area. Since then, the country has been ruled by a number of different empires and kingdoms. This has resulted in a unique blend of cultures which can be seen in the architecture, art, and music of Croatia.
Croatia is a gorgeous country with lots of natural landscapes and beautiful seaside. The cities are also worth exploring and the food is great in all parts of the country. It's a great place when you look for an affordable vacation and Croatia provides you with a lot of cultures to enjoy yourself. Don't miss out on these!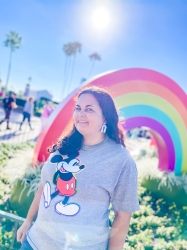 Latest posts by Krystal | Sunny Sweet Days
(see all)