3 Reasons You Should Consider Buying a Florida Canal Home
Are you looking for a change in scenery? Is your current home not suiting your needs? If you live in Florida and would like a change of pace, or even if you live out of the state and want to shake things up for good, why not explore the idea of waterfront canal living? There are many reasons to consider this option, but let's take a look at three of the most common reasons people choose to buy a canal home.
1. Easy Access to the Water
Perhaps the most striking appeal of living in a canal home is the easy access to waterways. From swimming to kayaking to boating and everything in between, canal living offers endless opportunities for fun on the water. It also can cost you less money in the long run and help you avoid unnecessary trips to the marina if you have boat lifts south Florida. Imagine walking out your backdoor, hopping on the boat and heading out for a day on the water. This kind of ease is hard to find apart from canal living.
2. Wonderful Wildlife Viewing
In the wintertime in south Florida, canals become home to manatees seeking warmer water. You can see hundreds of these mammals at a time from your backyard, often accompanied by their young. This type of home also provides viewing opportunities for fish, turtles and aquatic birds, to name a few. Studies have shown that spending time in nature can have several substantial health benefits, too. Connecting with nature couldn't be easier than stepping into your backyard!
3. Best of Both Worlds
Owning a canal home allows you to experience the best of both worlds, living in a residential neighborhood while also enjoying the perks of waterfront living. Homes of this type give residents the privacy of a single-family house, a luxury which is often sacrificed by living in a waterfront condo or apartment building. When you live in a residential area, neighbors are there when you want to be social, but you never have to worry about passing them in the hall every day on the way to and from your condo.
Everyone has unique reasons for choosing canal home living. What are yours? With an open mind, take a moment to start brainstorming about why living on a canal might be exactly the change of scenery you and your family have been needing lately.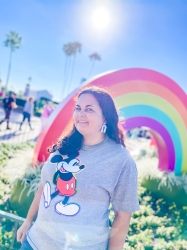 Latest posts by Krystal | Sunny Sweet Days
(see all)