Car sharing is a concept gaining footing in many parts of the world. Car sharing is ideal if you want to navigate around without many struggles. With the right knowledge of car sharing, it will be easy for you to easily access the shared vehicles. Sail along to understand more about car sharing.
Car Sharing Models
Flexible Model
Some car-sharing companies, like Avail car sharing allow you to use shared cars to move from one point to another. These cars are usually available in various locations in the city; thus, you can pick up the car and then leave it in the designated zone. In this model, the charges you pay may include parking fees, gas, and insurance.
Roundtrip Model
This car-sharing model involves picking up a car from one location, using it to run your errands, then returning it to the same station you picked it up from. This is a suitable model if you want to go for a long road trip with your family or friends. In most cases, you will have to cater to the fuel expenses when using this model.
P2P Model
It is similar to the roundtrip model, but the only difference is that you will be renting cars from other people instead of renting them from car renting companies. Different applications can connect you to different car owners willing to rent you their cars. In this model, you will only have to cater for the gas expenses, but the insurance costs are already covered.
Ride Sharing
The ride-sharing model enables you to pay for a specific number of seats and share your ride with strangers traveling to the same destination as you are. This option is even cheaper compared to the normal taxi-hailing applications. It is ideal for short distances.
How Does Car Sharing Work?
You will only need to find a company providing car-sharing services in your local area, and you can do this by simply doing a Google search. You should take some time to analyze the membership requirements that the company has put in place. If you are comfortable with the requirements, you can proceed and officially make your application by filling out an online form.
Once the company accepts your membership request, you can now browse through the available vehicles and reserve the vehicle of your choice. You will then have to go locate the reserved parking car in your area where you can access the shared cars. Once you get to your reserved car, you can unlock it with a special card provided by the renting company.
You will have to return the car to the designated spot after your time elapses. Failure to return the vehicle may attract some penalties.
Charging Criteria Used by Car Sharing Companies
The time you will hire the car.
The distance you will be traveling by car
The day you rent a car
The time of the day you are hiring the vehicle
The car-sharing model you opt to use.
Benefits of Car Sharing
Easy access to luxury vehicles
Convenience while traveling
You can earn a passive income when you rent out your car.
Minimizes snarl-ups
Leads to environmental conservation
Car sharing is a good option if you don't want to travel around using your vehicle. With car sharing, you can access a variety of models that will enhance your driving experience. It is advisable to know the terms and conditions of a car-sharing company before requesting a shared vehicle. Always aim at returning the car within the agreed timeframe to avoid any penalties.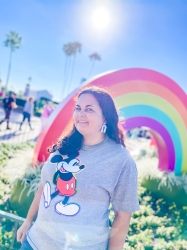 Latest posts by Krystal | Sunny Sweet Days
(see all)