Accessible Home Design Tips for Those with Disabilities
Designing a home environment to accommodate disability needs can seem like an overwhelming task. But there are numerous design strategies one can use to reduce barriers, increase safety, and create a more comfortable living space for those with disabilities and their families. In this blog post, we'll explore tips for making your home accessible for people who require special considerations. With careful planning, you can make sure your house is designed to provide assistance rather than extra stress on individuals managing physical challenges or limited abilities.
Introducing Accessible Home Design – What You Need to Know About Financing One
Financing an accessible home design can be intimidating and getting the financing you need can be challenging. Fortunately, there are a variety of programs that may be able to help you pay for renovations or additions needed to make your home more accessible. The Disabled Facilities Grant is one such program available and provides funding for access improvements and adaptations. To apply, you'll need to fill out the disabled facilities grant application form and submit it with other required documents. Your local council can provide more information on applying for this grant and will also be able to direct you toward other programs that may support your needs.
Understanding ADA Requirements
It's also important to understand the requirements outlined in the Americans with Disabilities Act (ADA) when designing an accessible home. The ADA is a civil rights law that requires all public and private facilities, including residences, to be designed in a way that is accessible for people with disabilities. This includes elements such as wheelchair ramps, wider doorways, and accessible bathrooms. The standards of the ADA must be met when constructing new homes or renovating existing ones. This can help ensure that your home is both safe and compliant for those with disabilities. Furthermore, understanding the ADA requirements can help you plan out the renovation process more efficiently so as to minimize disruption to family life during home improvement activities.
Identifying Ways to Make Your Home More Accessible
Consider installing grab bars in bathrooms or bedrooms as they can improve mobility and safety when getting in or out of a bathtub, shower, or bed. You may also want to think about widening doorways or hallways to make them easier to navigate in a wheelchair or mobility device. Additionally, you can look into installing elevators, ramps, and stair lifts for better access between floors. Finally, consider upgrading light switches and appliances with ergonomic designs that are easier to use with limited hand strength or flexibility.
Increasing Mobility with Appropriate Flooring Materials and Ramps
Flooring is an important element in making a home more accessible. Highly textured surfaces, like carpets or rugs, can be difficult to navigate with wheelchairs and other mobility devices, so consider installing smooth flooring materials such as vinyl or linoleum. Ramps are also a great way to improve accessibility, especially for those with limited mobility. Select a ramp with the appropriate slope and enough space to accommodate wheelchairs, walkers, and other assistive devices. Make sure the ramp is securely anchored in place when not in use so that it won't slip or collapse during daily activities. Investing in these types of improvements can make a big difference for those living with disabilities and can greatly increase their mobility in the home.
Investing in the Right Furniture and Appliances for Easy Use
Look for furniture or appliances with ergonomic designs that are easier to use with limited hand strength or flexibility. Consider installing adjustable-height countertops, cupboards, and work surfaces to suit different needs. There are also numerous types of assistive devices and tools designed to help with everyday tasks. For those requiring additional support, there are motorized wheelchairs, stair lifts, power scooters, and other specialized equipment available on the market. Investing in such items will not only improve safety but can also make day-to-day life much easier for those with mobility issues. This is especially true for those with limited upper body strength.
In conclusion, making your home more accessible requires careful planning and significant financial investment. However, the added benefits of having an accessible home are worth it for those living with disabilities. By considering the above tips and researching grants available in your area, you will be able to make your home a safe and comfortable place for everyone. Taking these steps can make a world of difference for those with disabilities, and can help give them the independence they need to lead an active and fulfilling lifestyle.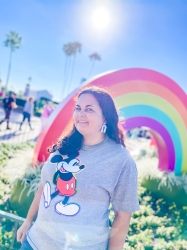 Latest posts by Krystal | Sunny Sweet Days
(see all)