7 Tips for an Unforgettable Summer Trip
Summertime is the time of the year everyone looks forward to, from kids to adults. The days are longer and warmer; something in the air just calls for adventure. We long for that perfect summer tan, the feel of ocean water washing up on our toes, and many beautiful memories to become stories for the years to come.
So, what makes a summer trip truly unforgettable? The perfect summer escape comes in many forms. It could be a road trip with friends, a beach getaway with loved ones, or even a thrilling adventure to a new country. But to elevate the experience to something that'll be a core memory forever, there are a few things to keep in mind.
That's why today we've gathered some of the best tips to follow that'll surely make your trip one for the books. So, if you're ready for the best summer of your life, read on.
Connect With Nature
No matter where you go, connecting with and being in nature always makes for an unforgettable experience. Being outdoors is the true essence of summer. The cool wind crashing against your skin as you bask in the beauty of the scenery around you has its own charm. Think about activities such as hiking, camping, enjoying a park picnic, or even a beach day. It's all-day fun, providing lots of opportunities to make memories with your loved ones.
During the day, you can enjoy the views and engage in activities; when the sun comes down, you can light a bonfire and share stories while snacking on some smores. And if you don't have the skills to start a fire, there is no need to worry. These fire pits you can take on the road with you provide for a nice and quick bonfire.
Take The Right Company
Have you ever gone on a trip that could've been absolutely fantastic, but the people accompanying you just ruined it? Unfortunately, we've all been there. If you want your summer trip to be unforgettable for the right reasons, choose who you spend this time with carefully.
If you're going with your family, that's great – as long as you get along with them. If not, it can also be a good way to bond and reconnect with them. But if you're going with other people, try limiting it to just one or two travel buddies. Not everyone gels well together in large groups, which can cause chaos and disaster.
Disconnect From Technology
When going on a trip, one of the biggest mistakes you can make is staying on your phone or other devices the entire time. It's so easy to get sucked into social media, work, or other things online when it's constantly available to you. But when you're on vacation, you need to be truly in the moment to enjoy it fully.
The digital world will still be there when you return, but you'll never get these moments back. If you truly need to, set aside a few moments to check emails and take pictures, but remember to disconnect and put your devices away to open yourself to unique experiences that may pass you by if you don't.
Try Local Cuisine
No matter how much of a picky eater you are, if you're not trying the local cuisine on your summer trip, you're doing it all wrong. Something exciting and unforgettable would be the sizzling street tacos, the aromatic curries, the cozy hole-in-the-wall cafes, and the fresh seafood on the coastline.
Be open-minded and try new things. Take the opportunity to talk to some locals and ask them to recommend something. Who knows, you might discover a delightful palate expansion that you never thought possible before.
Stay At Unique Accommodations
When you go on vacation, it's easy to play it safe and stay at the same 3-to-4-star hotel chain you always book. But for an unforgettable experience, try mixing it up a bit this time. Choose one-of-a-kind accommodations such as cozy cabins, beachfront bungalows, or adorable boutique hotels. These unique stays add a further element of excitement to your trip and make it even more special.
They become a place that's more than just a place to sleep; they can be a little adventure on their own. If you're on a budget, you can book shared accommodations like hostels and meet people from all walks of life. It could be a chance for you to make everlasting friendships and hear stories from across the world.
Stay Safe
Although it might feel like a living fantasy when you're on vacation, the truth is things can always take a turn for the worst at any given moment. There are all kinds of hidden, unpleasant surprises lurking in the corner for you to watch out for. For example, you could get robbed, injured, or become ill.
The good news is, with a little bit of planning, these things can be managed. Take the appropriate measures to keep yourself and your fellow travelers safe. Don't skimp out on travel insurance that covers any unexpected events.
Take Time To Detox
If your summer trip revolves around exciting activities and adventure alone, odds are you and your traveling companions will start to get tired, taking the fun away from it all. A day or two to relax and rewind can do wonders.
For example, you could set aside a day for self-care at the spa, getting pampered and taken care of. Or you could just sit by the beach and enjoy a good read as you bask in the sun. These quieter moments will help you recover and recharge and refresh you for another day of adventure ahead.
To sum it up, to have an unforgettable summer trip to cherish to the end of time, it's important you go with some strategic planning, but it's also vital for you to keep an open mind. You shouldn't be afraid to try new things. Leave your old self behind and discover an entirely new you. And most importantly, leave all your worries back home; this is your time to enjoy.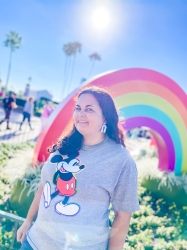 Latest posts by Krystal | Sunny Sweet Days
(see all)