5 Home Repairs You Should Hire a Pro For and Avoid DIY Mistakes
While many people want to be independent in doing their home repairs, it is often not the best decision to do it all by yourself. Yes, fixing some things here and there would help save you some money. But not everyone possesses the necessary skills required to perfect the tasks meant for professionals.
Owning a home is a big investment and you do not want to risk damaging it just for saving some money on professional labor costs. Performing a home repair job without proper knowledge and guidance can cost you a lot more than hiring a proper contractor.
Here are the 5 home repairs you should always consider hiring a pro for.
Applying Wallpaper
Getting your walls covered with wallpaper might seem like a fairly straightforward task to do. Many people consider spending money on purchasing the wallpaper and then saving additional amounts by applying it all by themselves without hiring any painter.
However, there are a lot of things that could go wrong with this. The wallpaper must be aligned well, matching its design and pattern. The walls must be prepped properly before the application to prevent any bubbles. Cutting and sizing must be done seamlessly as well. Hence, it is recommended to hire a professional for this job to end up with a smooth and finished project.
Painting your Home's Exterior
Many people can successfully paint the interiors of their homes by using basic tools and products. However, getting the home's exterior painted is quite a difficult task. Not only does it require working at great heights and difficult angles that are too risky for any newbie to perfect, but it also requires complex tools and materials that only a professional painter can command on. Therefore, considering the difficulty and safety requirements this product holds, it is best to get the exterior of your home painted by a professional team of workers.
Installing Home Systems and Appliances
There are numerous appliances and home systems a house needs. You would have to get them installed from scratch if you move into a newly built house. Home systems like ventilation, electricity, gas, and water supplies, as well as home appliances such as refrigerators, ovens, dishwashers, washing machines, dishwashers, etc., are all the necessities any house needs.
To install these appliances and systems at your home, it is best to get professional help. Hiring experts from a home contractor agency for the installation would make sure that everything is put up properly in place and is functioning to its best ability.
Many people that live here in Florida have first or second home in New York. You could easily Google "Best Home Warranty Companies in New York" the contractor agency could also help you get in touch with the best agencies that would keep all your home systems and appliances insured.
Hence, if anything gets damaged or malfunctions, the warranty providers would offer repair or replacement services based on your needs. This would not only save you money but also make sure you have further professional help in case of any losses or malfunctions. And possibly prevent a costly trip just to meet with contractors you have to vet yourself.
Lodging a Ceiling Fan
Installing a ceiling fan is not a difficult task. However, this project may consume a large amount of your time, depending upon your home maintenance skill level and the size and design of the fan. It would also require you to climb up a ladder, managing your balance whilst working with electrical tools and holding the fan simultaneously. An improperly installed ceiling fan can also be very risky for life since if it malfunctions and falls while it is turned on, it can result in great damage. Therefore, it is recommended to leave this work for a skilled electrician to do.
Replacing your House's Doors
A good quality door with the latest designs and features is pretty expensive. Many people might not wish to pay extra for installing it after spending a fortune on purchasing a new one. However, the amount you spent purchasing the door at first would get wasted if it is not installed properly.
A door that is improperly fixed will not last a long time. It might wear out and eventually break, causing you more expenses to get it fixed or replace rather than what you would have spent in getting it installed professionally. Hence, any major door replacements that you want to carry out in your house should be performed by a professional carpenter to ensure a smooth and clean result.
Final Thoughts
While it is necessary to make shortcuts to save money to survive in this high-inflation era, it is also important to spend on essential things. Henceforth, putting your money into getting professional help for your home repairs would prove to be beneficial for you in the long run.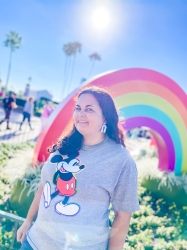 Latest posts by Krystal | Sunny Sweet Days
(see all)