Young Living Essential Oils: Stress Away and Breathe Again
When you are having one of those days, break out Young Living's Stress Away and Breathe Again Essential Oil Blends. You know those days where everything seems to be going wrong. Those days that are filled with tough discussions and decisions that are just as tough. It feels like the room is going to explode with the amount of stress piling up. When your day is just that tough, use Stress Away and Breathe Again from Young Living Essential Oils.

Stress Away Essential Oil Blend. Stress Away Essential Oil blend comes in both a roll-on and bottle. Keep the roll-on in your bag at all times. Stress Away is made from a blend of Vanilla, Lime, Copaiba, Cedarwood, Ocotea, and Lavender. Both Lavender and Vanilla are natural stress reducers and help to relax the mind down when it goes into overdrive. Both Lavender and Copaiba helps to ground you so you can make better decisions.
Breathe Again Essential Oil Blend. Breathe Again Essential Oil Blend comes in a roll-on. It was formed to help support a healthy respiratory system. When stress finds its way into our lives it is hard to breathe. When we aren't breathing properly then we can't think clearly, which increases our stress levels. It is a vicious cycle.Breathe Again is has a coconut oil carrier oil base. It then has four types of Eucalytpus oils: Eucalyptus Blue, Eucalyptus staigeriana, Eucalyptus globulus, and Eucalyptus radiata. Each one has unique healing properties and contain different amounts of cineole, which is needed for healthy lungs. Breathe Again also has Copaiba, Myrtle, and Peppermint. All of these together create a very powerful essential oil blend that aids in breathing.
How to Use Them
With Breathe Again, for instant help in controlling your breathing, apply to your inner wrists and breathe in deeply. If you are having more serious issues catching your breath, roll it onto your chest and back, covering your lungs. With Stress Away, you can diffuse it when you feel your stress level increasing. You can also rub it onto the back of your neck, into your temples, on your wrists, and on the bottom of your feet.
 How do you destress and relax?
Essential Oil Tips For Beginners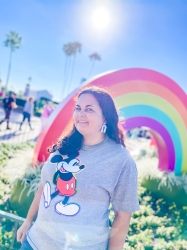 Latest posts by Krystal | Sunny Sweet Days
(see all)