How to Use Valor and Sacred Mountain Essential Oil Blends
Essential Oils can be used to alleviate headaches, relax us into a blissful night's sleep, and even to help us have the energy to wake up and embrace the day. There are two essential oil blends by Young Living that help you feel empowered and find that inner strength. Sometimes, we need a little help to find our greatness. Young Living's Valor and Sacred Mountain Essential Oil Blends do just that.

Valor Essential Oil Blend. Today is the day. You have been prepping for this big meeting or test all week. But boy, could you use a little something to help you find that inner tiger that you know is in there somewhere. It is time to break out the Valor Essential Oil Blend. Valor has both Spruce and Frankincense which are used for strength, vitality, and empowerment. It has Rosewood and Blue Tansy, both help with courage and tenacity. Apply Valor essential oil blend to your inner wrists, the bottom of the feet, and to your temples before your big day for that added boost of confidence and strength.
Sacred Mountain Essential Oil Blend. You have been dreading this day – you have to have a big talk with your kids or your partner, and frankly, you don't want to. Sacred Mountain helps to ground you, empower you to find your strength, and protects you in that critical moment. Sacred Mountain is made from big, strong trees which have all the qualities you are searching for in this stressful moment. Spruce, Balsam Fir, and Cedarwood are in Sacred Mountain, plus it has Ylang Ylang. This unique blend helps you to find the peace and calm that is often felt in the great outdoors.
You can apply Sacred Mountain just like you did Valor. You can also use them together as they work quite well as a team. Don't be afraid to diffuse them separately or together 30-45 minutes before your big meeting, presentation, or game. Breathe in deeply and let these powerful essential oils help you today.
Essential Oil Tips For Beginners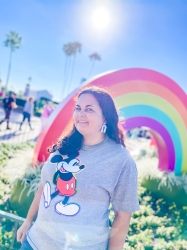 Latest posts by Krystal | Sunny Sweet Days
(see all)