Let's Eat: Yak & Yeti at Animal Kingdom
Yak & Yeti Restaurant at Animal Kingdom is a pan-Asian cuisine in a picturesque village converted into a restaurant. Animal Kingdom is in Orlando, Florida. To dine at this restaurant, you must have a reservation and valid admission. It is possible to make a same-day reservation. However, this may change based on availability. At the base of Expedition Everest is the Yak & Yeti Restaurant. At Yak & Yeti Restaurant, you can order delicious dishes from various parts of Asia. 
Yak & Yeti is decorated with Southeast Asia artifacts. This restaurant has American, Asian, Chinese, and seafood cuisine. The menu features recipes such as sweet and sour chicken, ahi tuna nachos, pork potstickers, and more. They also offer vegetarian options and kid-friendly options such as mac and cheese. The menu is around average in cost, around $15-34.99 per adult. 
For beverages, they have both alcoholic and non-alcoholic options. These include cocktails, Asian beers, wine, and a vast assortment of teas. If you taste more exotic beverages, you can order a specialty drink from their bar. 
Yak & Yeti Restaurant also has a delicious dessert menu. This includes chocolate pudding cake, mango pie, and fried wontons served with fresh pineapple and ice cream.
Yak & Yeti Bhaktapur Market
The market offers a wide variety of wares. This may include incense, teapots, silk purses, and saris.
Yak & Yeti Local Food Cafes
This quick-service restaurant is located right by Yak & Yeti Restaurant. It offers lunch, dinner, and snack options for travelers who may be on the go. 
We ate inside at the restaurant, and it was so good!
Menu Items
• Firecracker shrimp—Delicious and crispy fried shrimp tossed in a creamy and spicy sauce with Asian slaw. Asian slaw is a delicious salad with shredded cabbage and carrots, like traditional coleslaw. 
• Grilled chicken—Hand-breaded tenders tossed in gochujang maple syrup and come with dipping sauce.  
• Sake–A naturally carbonated sake that is refreshing and light. Includes flavors of white grapes, pears, and green apples. Sake is an alcoholic beverage of Japanese origin. It is made by fermenting that is polished to remove the bran. Sake may also have a savory flavor.
Landry's Dining Club
Landry's Dining Club is a reward system that will give you points if you dine at any of its participating restaurants. The more issues you have, the greater the reward you could enjoy on future visits.
As a member, you could receive exclusive member-only benefits. When dining at one of their participating restaurants, present your Landry's Select Card to your server. However, if you do not have the member card, tell the server your telephone number linked to your account.
You can earn one point for every dollar spent on eligible food, beverage, etc. When using your Landry's Select Card for rewards, give the card to the server, and your rewards will be applied to your bill. You may log into your account online and defer your rewards if you wish to save them for another visit.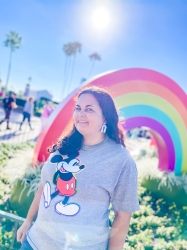 Latest posts by Krystal | Sunny Sweet Days
(see all)