5 Wonderful Reasons to Join a Wine Club: Winc Wine
If you love to unwind with a bottle of wine and always seize the opportunity to try new types, consider treating yourself to something exciting by subscribing to a wine club. There are plenty of perks associated with that option. Even if you don't subscribe yourself, a subscription could make a fantastic gift for a friend.
Receive Wines on a Convenient Schedule
When you subscribe to a wine club, you can relax and get used to the reliability of knowing a new bottle will show up on your doorstep periodically. There's no need to go to the store when your wine stash is running low, so getting introduced to new varieties couldn't be easier.
Become More Educated About This Beloved Beverage
Although many people love wine, they often don't understand the finer points that go into what makes the beverage taste so remarkable. When you're a member of a wine club, you'll likely receive information about different varieties. That not only leads to an increase in your personal knowledge but also allows you to share the tidbits you've learned with people you know, such as relatives and friends.
Get a Better Social Life Almost Effortlessly
Speaking of friends, your wine club subscription could become the ticket to a better social life. For generations, drinking wine has been seen as a sociable activity. What better excuse to invite the neighbors over for a few glasses of wine than a bottle that has just arrived at your door? Just grab some gourmet cheese from the grocery store, turn on some pleasant music, and you've got a party.
Choose the Kinds of Wines You Love
Perhaps your taste gravitates mostly towards Californian wines, or maybe you go for wine with an international flair. Whatever the case may be, there's a good chance you can subscribe to a wine club that specializes in offering certain types that strike your fancy. Also, there's no need to do further research about the kinds of wine that are available to try. If you simply specify the kinds of wine you prefer by choosing a specific kind of subscription, the wine club representatives will take care of making sure the bottles reach your home.
Tap Into Expertise
By joining a wine club, you get direct access to the people who know wine best. The club representatives work hard and communicate with their network of wineries for the purpose of delivering the best wine to you. As a result, they may have relationships with wineries you've never heard of, and probably wouldn't be tuned into otherwise.
These are several reasons why you may decide on joining a wine club. Once you become a subscriber, it's almost certain you'll notice numerous other advantages besides those mentioned here.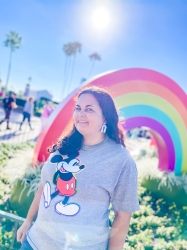 Latest posts by Krystal | Sunny Sweet Days
(see all)