Why It's Useful To Have A Consultation Before Hiring A Lawyer
Hiring a lawyer to represent your case in a legal proceeding is an important decision, and you need to give it the required time. Once you have shortlisted a few prospective attorneys, it is wise to schedule a consultation with them before you actually go about hiring them for your case. Some of you may wonder why this is so important, and people are often tempted to skip this step because everything related to legal scenarios feels so intimidating. But you have to make sure that you get in touch with your lawyer before hiring them for your case because you will be able to make a better decision after meeting the attorney.
Is a Face to Face Meeting Necessary?
Well, as we mentioned earlier, it is paramount for you to get to know your attorney before actually making the hiring decision. When you meet them in person, there is no communication barrier, and you are able to communicate about the problem. It isn't a secret that you need to have trust and absolute confidence in your attorney. To achieve this unwavering trust in your lawyer, you must build a strong rapport and meet with him often. If you are still not convinced, we are going to share a few compelling reasons to help you see the importance of setting up a face-to-face meeting with your lawyer.
You Can Check the Communication Skills
When you meet the lawyer, you will be able to check on the communication skills and whether your prospective lawyer can explain the legal implications of your case in an easily comprehensible manner or not. The importance of having a clear line of communication and understanding exactly what your lawyer is trying to share is crucial. If there is a gap in communication, then your case is definitely at risk. In short, you have to be certain that your lawyer has the required communication skills to keep you updated about the details of legal procedure relevant to your case.
Should You Stay Local?
Legal situations are quite specific and require a lot of expertise and attention to detail. So, if your legal case is a general situation where you do not have to stay confined to local lawyers, then you should definitely seek out the best attorney to represent your case, instead of succumbing to a mediocre local one. Let's imagine that you have a case of personal injury claim at hand in Bunbury; where should you go for help? Since personal injury claim procedures are all the same regardless of the location, you can go for Bunbury lawyers or hire another attorney outside Bunbury. The one thing that you need to stay firm about is the quality of legal representation because a lawyer who is an expert at what they do is going to be your best bet.
How Experienced Is Your Attorney?
This is an important question, and you should ask your lawyer right away without hesitating even a little bit. Once you meet the lawyer, you will have a preliminary assessment of their expertise just by discussing the legal situation and observing how they are responding. As a general rule, you will be safe to stay with a more experienced lawyer as opposed to a novice.
Find Out About the Fee and Costs Involved
While going for a consultation with your lawyer, you will have a great opportunity to discuss all the payment-related issues. It may also be a possibility to negotiate something regarding the costs involved, and you will be able to ask the attorney about any available payment options and how or when you will receive the bill. These questions may not seem very important because everyone assumes that they may find the answers later on (after making the hire) or this information may be available on the website. However, you cannot leave these questions on chance and for a later time. So, gather all the necessary information regarding payment methods and total cost before getting into a relationship with your attorney.
What Are Your Options?
You should not hesitate to ask your attorney about all the potential options that you have in your legal case. You can ask your lawyer whether arbitration or any out-of-the-court arrangement seems like a possibility for your case or not. If the lawyer is as experienced as you perceive, then your case will be handled more efficiently.
These are just a few suggestions to encourage you to schedule a consultation with your lawyer. If you keep postponing a pre-hire consultation, you will be doing yourself a huge disservice, and it may create several problems for you later on. To avoid any legal hiccups, all you have to do is pay a visit to your attorney before making the decision to hire him for your case.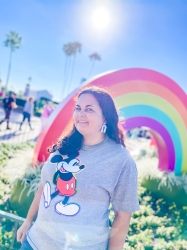 Latest posts by Krystal | Sunny Sweet Days
(see all)