Why a BSN Degree is Critical for Advancing Your Nursing Career
Working as a nurse can easily be one of the most difficult and rewarding jobs simultaneously. It is a career that offers you immense growth and a chance to make a profound difference in your clients' lives. It allows you to work with people when they're at their weakest and help them overcome all adversity in this challenging period.
However, it also takes a lot of hard work to attain the career growth you want.
Nurses must do their utmost to provide the best possible care to their clients. Doing so requires in-depth knowledge and professional experience, allowing you to tailor treatments to each client. A higher education degree is the best way to advance your nursing career and ensure you can give the best to each client. If you're interested in learning more, keep reading below.
Assume more leadership-based roles
Although working as an RN can be rewarding, this is a role that you will want to progress from and eventually move towards taking on greater responsibility. However, doing so without the right educational credentials can be difficult. Your educational degree certifies your competence not just to your clients but to your administration too.
With a BSN degree, you are better equipped to show everyone you're ready to assume greater leadership within your organization. A BSN degree from an accredited organization allows you to gain the technical knowledge you need to advance your career and essential soft skills. Moreover, the best part is that you can complete these degrees online at a pace that suits you best.
With RN to BSN accredited online programs, you can be all set to move up the ladder and take on greater responsibility in your workplace.
Highly in demand
There are few careers more in demand than nursing these days. The recent healthcare crisis has helped highlight the importance of all healthcare jobs, and nurses remain at the forefront. Without their care and assistance, it can be challenging for doctors to implement treatment protocols and ensure patients recover fully.
A BSN degree can prepare you to handle greater autonomy in the workplace, thus making you a valuable asset. A BSN degree is much more comprehensive than a simple associate's program and prepares you to handle more complex healthcare situations and dilemmas. Having a BSN degree can thus make you a much more desirable employee, as you can handle almost any situation independently and ensure that your patients have the best chance at recovery.
Work in a specialized capacity
If you're working without a BSN degree, you might have little choice over what wards you're working in and what patients you cater to the most. While any nurse needs to be accustomed to handling a diverse range of patients, you will eventually want to specialize. With a BSN degree, you can start working towards just that.
Although there are still a few steps before you can fully operate in a specialized capacity, a BSN degree can give you more room to select the patients you want to work with. Some common specializations you can go for are mental health, geriatric care, pediatric care, maternity, and more.
Specialized skills can make you a real asset to your clients and help you become an expert. As you gain more experience, you can work towards developing better care protocols instead of just implementing them.
Better pay
Salary is a huge determinant of job satisfaction, and if employees perceive they aren't adequately compensated for their work, it's likely to cause issues. However, the truth is that if you don't have a BSN degree, you're likely to get paid much less than your counterparts with advanced certification.
Competitive pay can help you feel like a valued team member and improve your performance at work. You can advocate for better pay across all locations with a BSN degree. Your degree can attest that you are a highly dedicated, well-trained individual in your field and have the skills to tackle any situation easily.
It can also make you much more adaptable and show potential employers that you have what it takes to grow within an organization.
Improved outcomes
Ensuring your patients get the best treatment possible is a hallmark of the healthcare system. This system constantly evolves, with newer updates and discoveries revolutionizing how we approach diseases and treatment procedures. A BSN degree helps you keep your knowledge base updated on the latest developments in the field.
Reading and staying updated on the latest developments in your field is integral to your program. Doing so can be incredibly useful in helping you ensure better outcomes in the workplace. Additionally, nurses with a BSN degree have a much better understanding of clinical situations, as their degree covers almost every complication they may encounter.
In fact, studies suggest that institutions with a greater number of nurses with advanced BSN degrees have much lower patient mortality rates and much better long-term outcomes.
A BSN degree might soon become the norm
As the healthcare sector continues to evolve, certifications and degrees are becoming more and more common. It is an incredibly high-stakes sector; even with the necessary experience, you must back it up with the required credentials. Thus, a BSN degree might soon become the norm for most healthcare institutes.
Thus, it's better to stay ahead of the curve and prepare by having a certification before your employers mandate it. It can help you have much better job security and increase your employability. With a BSN degree, you can thus be much better prepared for future changes in your field.
Conclusion
Nursing is an incredibly diverse field where you work in high-stakes situations daily. With an advanced degree such as the BSN, you can be much better prepared to ensure you can always ensure the best outcomes for your clients while protecting your job security. This program can help prepare you for any changes the healthcare system might see, making you a valuable asset to any hospital.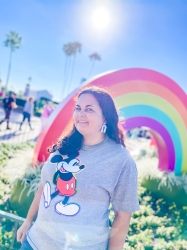 Latest posts by Krystal | Sunny Sweet Days
(see all)