Meal Plan Monday: Whole 30 & eMeals
I have been pushing back a post that shares a peek at how I meal plan for a while. First, I was on a "diet." Then, I was binging on sweets and soda. Now, it's a new month, and I'm ready to get back to my Whole 30 eating! If you don't know what a Whole 30 Challenge is, it's basically getting rid of sugar and other additives in your diet. Meat, vegetables, fruit, and a little bit of healthy fat. While at first it sounds difficult, it becomes VERY easy since you aren't allowed to eat many things. 😉
When you can only purchase healthy food, it's a lot easier to make a meal plan. At least, for me it is. I also use inspiration from eMeals
to create a well-rounded menu. Psst….I'm hosting a 3 Month Giveaway on this post!
I subscribe to both the Paleo eMeals
and Clean Eating eMeals
so I have a ton of options to choose from. I try to use about three eMeals
 recipes a week and get creative with the other two weeknights.
So, what's on the plan for this week?
Monday: Cumin-Garlic Roasted Chicken with Jalapeño-Lemon Zucchini*
Tuesday: Taco Bowls with Chicken Chile Burgers & Peppers. Here's how I do this Whole 30 style. First, I pick up a few essentials at Trader Joe's:
Both the Chicken Chile Burgers and the Turkey Burgers have no sugar or any other additives which is perfect for those trying to stay Whole 30 compliant. The salsa, both the red and the green, are also Whole 30 a-okay. The Fire-Roasted Peppers & Onions are also just red, yellow, and green bell peppers. These items have become freezer staples!
I prepare the chicken burgers and peppers before dicing the chicken burgers into small chunks. I add these items to a bowl that is full of romaine lettuce, tomatoes, and jalapenos. I top with the Salsa Verde and a little bit of the Salsa Authentica. It's a very fast and easy meal.
Wednesday: Spicy Beef and Pepper Stir-Fry*
Thursday: Turkey Burgers: See above image. I make a couple turkey burgers and top with homemade mayo. No bread here! I surround each burger with leafy romaine lettuce and add a salad as a side.
Friday: Baked Salmon With Spinach*
* indicates it's an eMeals recipe.

Pretty simple, right?
And, since it's Cyber Monday, of course there's a sale:
I've been an eMeals subscriber for years, and I love the weekly menus they provide. It's not only a big time saver, but it helps me stay on track. The recipes are tasty yet simple. I don't have to worry about lengthy meal prep (which I definitely have NO time for!), and some of their plans are matched to the weekly sales.
[amazon-related-products keywords="whole 30″]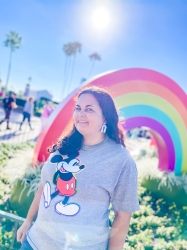 Latest posts by Krystal | Sunny Sweet Days
(see all)