What You Need to Know Before Buying a House
Buying a house is certainly one of the biggest decisions we make in life. Few things are more expensive than a house, and for most of us, it'll be the most valuable thing we'll ever buy. So, it's understandable if you're still feeling a little insecure or overwhelmed about taking this step forward. Don't worry, in this article, we'll talk about the essentials of buying a new property. First-timers will find these tips particularly useful.
Home New Home
The process of buying a house doesn't necessarily take too long. If you're buying a house in Canada, you will likely spend about three months closing the deal. The estimate can oscillate between two and six months, though. However, unless you're paying the full price upfront, you can take up to 25 years to finish paying your mortgage. Buying a house is a decision with long-lasting consequences, even if you don't intend to live there for the duration of your mortgage.
So, if you're thinking of temporarily living in Canada, renting a condo could be another option — especially if you live alone. You can find here a list of preconstruction condo developments in Toronto, Canada with great amenities and perks. It's a great city to reside in so why not, right?
Buying a house in Canada as a foreigner can be a bit trickier, but it's not at all impossible. The Canadian government always treats foraging investments friendly, but anti-money laundering rules are stricter for foreigners. Notice that buying a property doesn't help with the immigration process. Check ip2 for more information about this process. 
Your Financial Health
Before taking this step, you'll want to ensure that your finances are balanced and healthy. You'll also have to meet certain criteria and standards to be approved for a loan or mortgage. Here's how to make sure your wallet or purse is in order for the task.
Budget
You can't buy a property without a clear picture of how much you can spend. That means knowing how much you can pay in total, how much you can pay per month, and how long the payment process will take. Above all, it's essential to be realistic here and ensure you'll have enough income to pay for it in full. Ideally, you shouldn't spend more than 28% of your monthly income paying for a house to remain financially stable.
Credit Score
Your credit score plays a vital role in purchasing a new property. This score can make lenders look more or less favourable to you when the situation arrives. The higher your score is, the easier it will be to raise funds for your purchase. Typically, the minimum credit score to start the conversation about loans and mortgages is 620. However, applicants with 740 or higher get far better interest rates.
X-Ray Vision
Buying a property and renting a property can be similar in a few ways. When we visit a house we wish to rent, we look for aesthetics, but structural issues, like water heaters, air conditioners, pipes, electricity grid, and so on. The main difference is that if you rent a house with, let's say, leaky pipes, it's up to your landlord to fix it. When you're buying a house, it's up to you. Here are some tell-tale signs of faulty maintenance.
Cracked or peeled painting
Mould and signs of humidity on surfaces
Broken or malfunctioning fixtures and appliances
Condensation and poor ventilation
Signs of pests around the house
Open House
Unless you're a real estate investor, the chances are that you're buying a home to stay there for a while. So, you need to answer one simple question very carefully before moving on: Can you see yourself living there for years? Are the location and size suitable for your needs? What demands are you willing to sacrifice, and which ones are deal-breakers? Knowing what you want is the first step to owning the house of your dreams.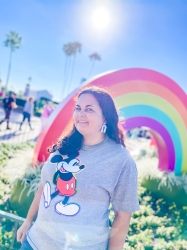 Latest posts by Krystal | Sunny Sweet Days
(see all)