April showers bring May flowers…and savings!

What to Buy in May
If May isn't one of your favorite months to shop, it should be. Chances are there are more deals than you realize during this month, and with the right knowledge, you can plan the perfect shopping strategy. Below we have compiled some of the best deals you will find during the month of May and some helpful tips on what to buy in May, so you can be sure you are stretching your spring dollar. Here is what you need to know.
May is Food Allergy Awareness month so you can look forward to finding many specialty foods typically pricey at super low discounts. Some of the food items you can look forward to seeing sales on this month include:
1. Gluten-free breads and bread mixes (try my shrimp BLT with gluten-free bread!)
2. Gluten-free snack foods
3. Peanut free snack foods
4. Dairy-free products and snack foods
Since we are talking about food, let's talk about the produce that is in season this month! As always, keep in mind that if you buy in bulk at a great deal you can always freeze, can, or dry the produce to use later.
5. Green beans
6. Onions
7. Beets
8. Avocados
9. Raspberries
10. Carrots
12. Corn
Stamp Out Hunger takes place this month, and your local mail carrier will be collecting canned goods for local food banks. To help, many stores will be offering sales on canned goods such as:
13. Chili
14. Soups
15. Canned fruit
16. Sauces
17. Canned vegetables
18. Broth
19. Canned pasta meals
You might be in the mood to garden this month, which is wise because prices will already be coming down on some of your favorite lawn and garden care items. Here is what you can look forward to seeing on sale:
20. Grass seed
21. Fertilizer
22. Yard tools
23. Bird feeders
25. Birdseed
26. Live plants
27. Pond items
28. Flower Seeds
29. Paving stones
30. Mulch
31. Sprinklers
Spring is all about light and airy fashions, and this month you should be able to stock your summer wardrobe for less. Look for spring clothing items to be at their lowest, as those hot summer pieces are just around the corner.
32. Open toed shoes, flats, flip flops
33. Maxi dresses
34. Light sweaters
35. Light jackets
37. Rain boots
38. Raincoats
39. Spring work out gear
40. Prom clothing
There are a few items that are about to be replaced with new models this season, and for however random these items may seem, if you are in the market for one of them then now is the time to buy.
41. Mattresses
42. Cell phone products
43. Some pool related accessories and items
Mother's Day is coming! Retailers will be competing for your business in hopes that you will snag Mom's gift with them. So, keep your eyes peeled for the following items, sure to be on sale during the month of May.
44. Perfume
45. Live plants and flowers
46. Candles
47. Body care sets
48. Massage packages
49. Spa packages
50. Health and beauty items
We can't talk about May without also talking about Cinco de Mayo, so let's mention all of the food items you can look forward to finding for less:
51. Refried beans
52. Tortillas
53. Taco seasoning
54. Taco dinner kits
55. Salsa
56. Corn chips
57. Hispanic foods
And if you still have room left for more food, Memorial Day is also celebrated in May. Retailers will mark down all of the items you need for the perfect picnic.
58. Buns
59. Ketchup
60. Mustard
61. PIckles
62. Beer
63. Chips
64. Frozen appetizers
65. Ice
66. Fresh meat
67. Charcoal
With all of this warm weather and outdoor fun, you might be tempted to really go all out and get your yard in check. But you should know that prices on certain seasonal items are about to get lower. Here are some of the items you should hold off on in May if possible:
68. Lawnmowers
69. Grills
70. Patio furniture
72. Pool towels
73. Swimsuits
Well there you have it, all of the items you can look forward to finding on sale in May as well as a handful of items to hold out on. Consider this list when planning your shopping for May and see what a difference it can make to your budget! With summer on the horizon, try using these Summer Theme Days to inspire you!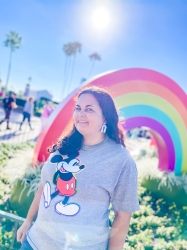 Latest posts by Krystal | Sunny Sweet Days
(see all)