Want to Start a Business? Check Out These Potentially Profitable Business Ideas
Most people's lives are spent working for other people's companies, getting them rich. However, with the internet and modern technology, there's no need for you to live your life like this anymore. If you are a motivated and hardworking person, then you can start your own business. Starting your own business can help you to achieve financial independence, maybe even at a young age. If you work hard enough, there's no limit to what you can achieve.
This post will tell you about some potentially profitable business ideas you can consider trying out.
Logistics
Logistics is one of the most profitable areas of business that you can get into. It is the movement, transportation, and storage of goods and services. It is one of the most popular business trends in Hong Kong, which is saying a lot since Hong Kong is one of the world's business hubs. However, setting up a logistics business can be very expensive. On average, logistics businesses in the United States cost $20,000 before equipment. If you're planning on opening a business in this sector, then you need to find external investment. One way of doing this is by using a crowdsourcing platform. Another is by working with an angel investor. The internet is not short on angel investor sites. If possible, you could even ask a relative or a loved one to invest in your business idea. You can make a fortune from logistics, so give it consideration.
Dropshipping
Dropshipping is another popular business trend. It's most popular with young entrepreneurs because it sucks up a lot of time and energy. Dropshipping involves selling physical products that are purchased only after orders have been made. In other words, drop shippers take orders from customers, then buy the goods from suppliers, and ship them directly to customers. It is a very profitable business idea because you do not have to hold or ship goods yourself. If you can get customers to pay the shipping cost from the supplier, you can save yourself even more money.
Affiliate Marketing
Affiliate marketing can be a great way of making money. It involves selling another business's products or services on your website. Then, from each sale you make you take a small cut. The percentage you take off of the top of each sale will be minimal, which is why it's important to make as many sales as you can. On your affiliate marketing site, it's also a good idea to post advertisements for other people's businesses too. You can make a fortune in ad revenue, provided your site gets a large amount of traffic passing through it.
Event Planning
If you're interested in planning parties, weddings, or get-togethers, then even planning is something that you should consider. An event planning business could be a fantastic way of making some money on the side. You could even turn event planning into a full-time job. However, if you are planning on taking up event planning, then you need to spend a lot of time honing your skills, educating yourself about marketing, and figuring out your niche. Most event planners have their own specific niche, i.e., weddings. Having a niche will make it easier for you to build up a portfolio.
Content Writing
If you are looking for a way to make money on the side but don't want to commit yourself to starting a proper business, then you could consider content writing. Content writing can be a very profitable way of making money, as long as you're an experienced and talented writer. There are tons of companies that you can write content for online. Alternatively, you could create your own blog. Building a blog can take a lot of time (and can be a lot of work) but it can also be an effective way of making money.
Car Wash
If you own a patch of land, then an idea that's worth looking into is a car wash. Car washes can be very profitable. However, you'll need to employ several people to work in your car wash alongside you. There's no way you'll be able to clean lots of cars yourself. People are usually paid on a daily basis when they work at car washes. You'll need to have a little bit of money set aside to pay your employee's wages while you build your reputation and name. Until you have a good reputation, you will struggle to get customers.
Starting a business can be a good way of breaking the shackles of working life. You won't ever have to work for somebody else ever again if you start your own business. Give the ideas listed here some thought and pursue them if you think they would work for you.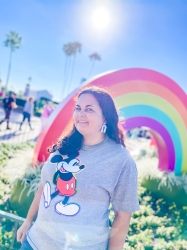 Latest posts by Krystal | Sunny Sweet Days
(see all)