6 Things You Should Know About Wage Loss Benefits
If you have been injured at work and are unable to return to your job, you may be entitled to wage loss benefits. This is a type of insurance that helps workers who have lost income as a result of their injury. In this blog post, we will discuss six things that you should know about wage loss benefits.
What Are Wage Loss Benefits And How Do They Work
Wage loss benefits are payments made to workers who suffer a wage loss due to a work-related injury or illness. The amount of the benefit is based on the worker's average weekly wage and is paid until the worker is able to return to work or reaches maximum medical improvement.
There are two types of wage loss benefits: temporary and permanent. Temporary benefits are paid for a set period of time, while permanent benefits are paid for the rest of the worker's life.
To be eligible for wage loss benefits, workers must have suffered a work-related injury or illness that resulted in a wage loss. It is wise to note that collecting lost wages can be a long process, but also a beneficial one as the compensation afterward makes it all worth it. Approaching your wage loss benefits can be done on your own or with the help of an attorney.
How To Apply For Wage Loss Benefits
To apply for wage loss benefits, you'll need to submit a Wage Loss Benefit Application form to your employer. This form can be found on your city's worker's compensation board's website.
You'll also need to provide medical documentation from a licensed health care professional confirming that your injuries are work-related and that you're unable to work due to those injuries.
Once your employer receives your application and supporting documentation, they'll have 14 days to approve or deny your claim. If they approve your claim, they'll send you a Notice of Approval of Wage Loss Benefits.
What Your Options Are If Your Application Is Denied
If your application for wage loss benefits is denied, there are a few things you can do. You can file an appeal with the Department of Labor and Industries within 60 days of receiving the denial letter.
You can also request a hearing with an Administrative Law Judge. If you disagree with the judge's decision, you can file an appeal with the Board of Industrial Insurance Appeals.
The appeals process can be complex, so it can be beneficial to have an experienced attorney on your side.
How To Appeal A Decision If Your Claim Is Denied
If you are denied wage loss benefits, you have the right to appeal the decision. The first step is to request a hearing within 30 days of receiving the denial notice. You will then need to present your case to an administrative law judge.
If you are still not satisfied with the decision, you can appeal to the Workers' Compensation Board of Review. This is the final level of appeals and you will need to submit a written request within 14 days of receiving the Board's decision.
When appealing a decision, it is important to have all of your documentation in order. This includes any medical records or reports, pay stubs, and witness statements. An experienced workers' compensation attorney can help gather this evidence and build a strong case on your behalf.
Types Of Expenses That Are Covered By Wage Loss Benefits
There are a few different types of wage loss benefits that you may be eligible for. These include:
Disability Benefits: These benefits can help if you're unable to work due to an injury or illness.
Income Replacement Benefits: These benefits can help if you're unable to work due to a job loss.
Death Benefits: These benefits can help if you've lost a loved one who was the primary breadwinner in your family.
If you think you may be eligible for any of these types of benefits, it's important to talk to your employer or an experienced workers' compensation lawyer. They'll be able to help you understand the specific requirements and eligibility criteria for each type of benefit.
What To Do If You Have Questions About Your Claim
If you have questions about your claim, the best thing to do is to contact your employer. They will be able to help you with any questions you have.
If you are still not sure, you can always ask for a copy of your contract from your employer. This will help ensure that you are getting the correct information.
Wage loss benefits can be an important part of your recovery after an injury. Make sure to apply for these benefits as soon as possible. You may be able to receive reimbursement for some of the expenses you've incurred while you're unable to work. If your application is denied, don't give up – contact an attorney who can help you appeal the decision!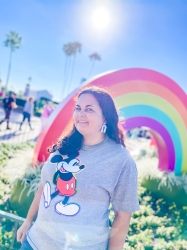 Latest posts by Krystal | Sunny Sweet Days
(see all)