The Top Ideas for Virtual Fundraisers During the Pandemic
The coronavirus pandemic has led to a significant shift in the way that most people live their daily lives. Businesses have had to take a look at their daily operations and shift to the virtual world. Many people are working from home for the first time and some kids are going to school from home as well. If you are looking to conduct a fundraiser during the pandemic, it might be difficult to hold an in-person event. The good news is that there are a few ways that you can run an effective fundraiser even while social distancing safely.
Run a Digital Happy Hour
One idea is to run something called a digital happy hour. This is particularly helpful for local restaurants, breweries, and others in the foodservice industry that might have been hit particularly hard by the pandemic.
During a digital happy hour, people will sign up for a class where they can learn how to make cocktails. Then, all of the proceeds from this class go to local food and beverage workers. Furthermore, it is also possible to encourage people to provide additional donations during the class, particularly if they learn how to make their favorite cocktail. This is one popular wait to run a fundraiser even from home.
Host a Virtual Gala or Dance
There is no reason why you have to cancel an upcoming event simply because you cannot meet with your supporters in person. You can use video conferencing software to broadcast your event to your participants. If you happen to be hosting a dance, you can have the orchestra play the music that you can then broadcast over the video conferencing software. If you happen to have a question-and-answer session at your Gala, you can have individuals text their questions to the guest speakers.
All of the proceeds from this virtual gala or dance are going to go toward charitable organizations. Furthermore, because this event is being held virtually, you will be able to save a lot of money on your overhead expenses.
Take Orders for Customized Clothing
You can certainly still run a clothing drive virtually. For example, you can broadcast a few ideas for various types of apparel to participants. Then, you can collect the orders from the participants, pick up the clothing, and donate the profits to a charitable organization.
As one example, you can get custom university apparel made for people who are interested. A lot of people like to support their local college teams. Whether this is basketball, football, or baseball, you can find ways to make unique clothing they are going to love. Particularly during the pandemic, a lot of people are looking for customized masks that they can reuse. Why not develop a few possible designs and see what people have to say? Then, you can get estimates from local clothing companies and see how much it is going to cost for each item. A lot of people are eager to purchase customized clothing they can wear again and again.
Hold Fundraisers Virtually During the COVID-19 Pandemic
Even though there is nothing that is going to be able to replace in-person events completely, it is still possible to hold virtual fundraisers during the pandemic. This simply requires a little bit of creativity. Because so many people use the internet on a daily basis, it is relatively easy to have a virtual fundraiser. No matter what industry in which you work, there is a good chance that one or more of these events will help you raise money successfully.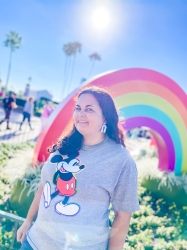 Latest posts by Krystal | Sunny Sweet Days
(see all)