How to Become a Successful Virtual Assistant
Over the past year I have been a virtual assistant, and I have also hired them. It is interesting to see how it works from both sides. Not only do you have to be efficient when you're a VA or managing VAs, but there are a few other traits that you need to have. If you want to become a virtual assistant or hire one, I can help! Be sure to use my contact page if you have any questions. These tips below will also get you on the right path. If you're efficient online and organized, you can make extra money as a virtual assistant!

Craft your elevator pitch. When someone asks what you do for a living, you are being given the opportunity to advertise – for free! Having an "elevator pitch" prepared is the best way to turn a one-time meeting into a long- term client relationship.
Find and choose a niche. While it's nice to try and be something to everyone, it's unrealistic and will likely set you up for failure. Figure out what it is you'd like to specialize in, and run with it. Not sure which services you'd like to offer? Read Chris Ducker's 101 Tasks to Outsource for a few ideas.
Charge the right price. While pricing your services can sometimes be a touchy subject, it's really up to you on how much you charge. I recommend being competitive, but not under charging. Set a goal and come up with a plan on how to make that amount each hour, or even week or year. Start with a price and work backwards.
Another thing to ponder: Do you want to work full-time or part-time? The amount of hours you'd like to work each week will affect your bottom line price to charge for services.
Over deliver. It's so important to always over deliver when you become a virtual assistant. That is how you're going to get repeat clients. If you say you're going to give them 5, give them 6. If you say you'll be finished in 10 days, be finished in 8 or 9 days. Always over deliver.
Ask for referrals. Another way to get repeat clients: ask for referrals and reward those who pass your name along.
Be visible. They might not remember you the first time they meet you, or even the fifth time they see your name on social media. Eventually, though, your name will be in the back of their head and when someone asks about "virtual assistants", your name will come up! Stay on the radar. Even if you take a break, have helpful posts scheduled so you're always being seen.
Be consistent. Nobody likes a flake! If you say you'll deliver something tomorrow, deliver it tomorrow. If something comes up, figure out how to get it completed anyway. If you're in the hospital or someone is dying, just let your client know so they can be prepared to wait an extra day or two. Don't just disappear off the grid.
Be helpful. Not just to clients, and not just to potential clients, but be helpful to everyone. If you're browsing social media and a page asks a question, be helpful and answer it! They will remember that you took 30 seconds of your time for them, which means you're on their radar.
What virtual assistant tips would you add to this list? Do you have a VA or are you a VA?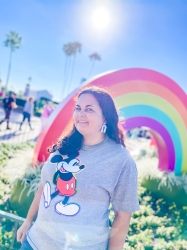 Latest posts by Krystal | Sunny Sweet Days
(see all)