The 6 Best Drinks on the Keto Diet
Consuming high-fat low-carb food isn't the only thing you should think of when on the keto diet. There's another very important thing you should keep in mind and that is staying hydrated. Although it may not seem like a big deal, it actually plays a major role in keeping you healthy.
As you may know, two-thirds of our body is made of water, so it's pretty normal to expect that being hydrated is of great importance. Hydration ensures your body has enough fluid in it to be fully functional. In other words, not being hydrated affects the function of your brain and body.
Therefore, it is essential to stay hydrated from the moment you start the keto diet and all the way through. In order to ensure you stay hydrated, you need to drink plenty of water and other drinks, such as a keto strawberry shake. But since not all drinks are keto-friendly, let's have a look at the 6 best drinks you can have on the keto diet.
Water: It's undoubtedly the healthiest drink of all whether you are on the keto diet or not. It's because water doesn't contain any carbs or artificially added flavors. Moreover, it's highly beneficial to your health because it improves your digestion, helps with fatigue, ensures your body functions properly, and decreases your cravings. That's why you should make water your main source of hydration.
Sparkling Water: Whenever you want to try something other than water, you can go for sparkling water. It's super keto-friendly since it doesn't contain any carbs and is refreshing. The only thing you should keep in mind is that although your drink sparkling/seltzer water, you shouldn't drink tonic water. If you want to go very healthy, you can just change the taste of the regular water by adding lime juice or squeezing a lemon. Or, you can make your own sparkling water by using a carbonator.
Tea: Green, black, chamomile, you can drink any tea. It doesn't contain any carbs or calories and it's rich in antioxidant flavonoids which help improve the work of the blood vessels, thus promoting a healthy heart. The only thing you should keep in mind is that you should drink your tea unsweetened. Or, if you can't drink it plain, you can add stevia or another keto-friendly sweetener or heavy cream.
Coffee: Coffee is probably the second most-consumed drink after water. We especially like it in the morning because it boosts our energy and gives us the focus we need to do our tasks. So, it's great news that you can enjoy the taste of this worshipped drink even when on the keto diet. Not only is keto-friendly but it's also beneficial to your health because of its caffeine which promotes fat burning, helps weight loss, suppresses appetite and helps you get into ketosis.
The only thing you should keep in mind is that you have to drink it either unsweetened or sweetened with stevia or other keto-friendly sweeteners. You can also add heavy cream to prepare the famous bulletproof coffee. Moreover, you can drink lattes prepared with unsweetened almond or coconut milk as well as mocha prepared with coconut oil and unsweetened coconut powder.
Smoothies: Can we say we are extremely grateful for having these drinks? Due to being made of only healthy ingredients, such as vegetables/fruits, nut milk, and other supplements, you can enjoy them too while on the keto diet. Actually, smoothies not only serve as drinks but can also replace your meals and snacks. If you want to make a great keto smoothie, you should include some of the following ingredients:
Fruits or vegetables – as sources of vitamins and minerals
Avocado, egg yolks, nut butter, coconut oil, and MCT oil powder – as healthy fats
Grass-fed whey protein powder or collagen protein powder – as proteins
Exogenous ketones, matcha powder, almond extract – as add-ins
Stevia, monk fruit or another keto-friendly sweetener – as a sweetener (if you like)
Milk: Although regular, animal-derived milk is avoided on the keto diet due to its high carb content, you can drink non-dairy milk. Hence, you can drink nut milk, such as almond, coconut, or cashew milk, which are not only keto-friendly but also very healthy. It's because they are rich in vitamins and minerals, especially with vitamin D and calcium. If possible, drink full-fat nut milk to increase your fat intake.
As you can see, there are plenty of options you can drink while on the keto diet. So, you can enjoy each of them every day. And, the best thing about these drinks is that they are not only keto-friendly but also very healthy. Therefore, when consuming each of them you both, hydrate your body and receive important nutrients.
Need a cocktail? Try a gin cocktail or a Long Island Iced Tea. While they might not be keto, they can be customized to your health goals!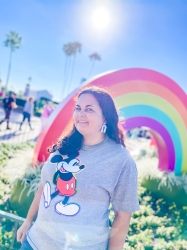 Latest posts by Krystal | Sunny Sweet Days
(see all)