Organizing for the Summer: Tips for Wellness and Planning
Break out the dustpan and the garbage pail — it's time to declutter! Summer is a great time to deep clean your home and organize your closets, since your children may be home to help. I have a child who loves to sort his books and rearrange his shoes, so I know that I have him on board when I start my summer organization.
Organizing not only makes my house look better, but it also makes me feel better, too. Clutter can clog my closets and my mind, so come summer, I'm ready to streamline my possessions and get organized.
Plan Ahead
Since organizing an entire house can take a lot of time, it is important to set aside a weekend for the work that needs to be done. This means no family dinners, road trips, or email. Create a schedule for this special weekend of dividing and conquering. Enlist family members to help, assigning everyone a task that must be finished by Sunday night. Set goals — for example, clear out the garage or get rid of 100 books — so that you can measure your progress.
Use interior decorating magazines as inspiration, or go online for home organizing hacks. One of my favorite magazine issues included a feature on small space organizing. That was exactly what I needed to see! Since we recently downsized into a new home, our closets are overflowing.
Declutter First
Someone once told me to never buy organizational bins or labels until my entire home was decluttered. This tip was spot on. You can't organize everything in your home if you aren't sure just what you will be keeping. Walk from room to room with a clipboard, noting just what is staying and what is going. You can use a service to help pick up the items you no longer need that are in good condition so that you don't even have to make a trip to a thrift store. Use grid paper to map out your living space, drawing furniture pieces to scale so that you can see just how much room you have available.
Maintain Your Appliances
This step is often overlooked in many organizational articles, but once your home is tidy, it's important to regularly maintain the appliances that keep your home running. You can clean your washer, dryer, and dishwasher and wipe down your microwave. You can also use these tips to ensure that you are breathing in healthy air and that you have a functioning air conditioning system.
Schedule Cleaning Times
Once your home has been decluttered and organized, use a calendar to schedule regular upkeep. Assign a small task to a weekday to help lessen your overall cleaning time on the weekends. For example, Mondays can be for mopping and Tuesdays for laundry. If you can stay on top of each task daily, your overall organization and your maintenance of your home can help give you a clutter-free haven. When I slack off and miss a weekend cleaning session, I notice that my organization habits quickly disappear. Stay on top of your chores every day, even as an adult.
Use the summer months to tackle a task that you thought you might never get done. Enlist the help of your family, then enjoy the feeling of accomplishment when your tasks have been completed!
Do you use the summer to organize and declutter?
Organization Tips For You to Try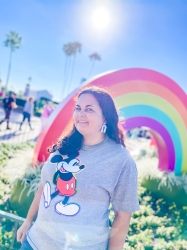 Latest posts by Krystal | Sunny Sweet Days
(see all)