Stay Focused on Recovery During the Coronavirus Pandemic
There are billions of people hunkered down at home waiting for the day when the Coronavirus isn't impacting their communities. Staying at home for months at a time is proving to be a challenge for most of the population. Those in recovery for drugs and alcohol are facing an even more difficult trial to tackle at this period in history. Here are some ways people recovering from an addiction can avoid a relapse and stay focused on their recovery during the pandemic.
Exercise
Now that most people have hours of free time at their disposal, it's easy to get back into bad habits. Instead of wasting that time with bad habits or risking a drug or alcohol relapse, people in recovery should make a plan to get physically active. The pandemic is a perfect time to begin a fitness routine. Exercise has been shown to help people recovering from addiction. Fitness centers and trainers have taken their expertise online, with many offering free streaming classes on social media.
Connect With Family and Friends
Another way to help avoid issues related to COVID19, stress & relapse is to make an effort to connect with family and friends. Being at home for so long may lead to feelings of isolation and abandonment. Addicts working towards recovery must keep the lines of communication with their friends and family members open. Using video chat, social media, email, and text messaging may help keep these connections strong.
Go Outside
Although much of the country is under stay at home orders, it's still okay to go outside for daily walks or hikes around the neighborhood. The warmer spring weather offers a nice break away from the hours spent indoors, watching television, and being on the computer. Schedule at least one daily break to go outside for a walk or a run to lower the chances of a potential drug or alcohol relapse. Be sure to maintain social distancing rules whenever possible.
Start a Healthy Eating Plan
It's easy to fall into terrible eating habits when cooped up inside for weeks at a time. Recovering addicts should try to avoid swapping out drug and alcohol addictions for unhealthy eating habits. With the extra time, it's easier to focus on healthy recipes and nutritious meals. Keep junk food off of grocery shopping lists and buy only wholesome ingredients. Getting enough nutrients and vitamins may also be a mood booster. Foods with probiotics, whole grains, fiber, and other healthy ingredients are key.
Make a Virtual Mental Health Appointment
It's also okay to have moments of struggle during this stressful time period. Recovering addicts who are experiencing high levels of stress and anxiety should reach out to their support systems. Many mental health providers offer online or virtual appointments. It's also possible to connect with a rehab center, like Pinelands Recovery Center of Medford, to get advice about how to avoid a relapse or deal with the stress of the pandemic.
Stay on a Schedule
The most important thing is to add structure to the day so there are fewer opportunities to experience cravings for drugs and alcohol. Individuals who telework can structure their day around their work schedule to keep focused and productive. If working isn't possible right now, it's still feasible to make a daily schedule that maintains a healthy routine. Include plenty of opportunities for exercise, outdoor activities, meditation, social time, and other things that distract from worrying about the virus.
Getting through a global pandemic takes determination and commitment to a successful recovery from addiction. Expect to struggle at times during this challenging period in world history. Look for ways to add purpose to the day and keep up with a healthy routine to stay the course.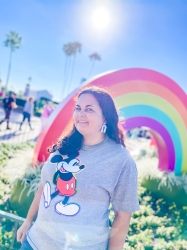 Latest posts by Krystal | Sunny Sweet Days
(see all)