Social Security Disability (SSD) Benefits: Understanding the Approval Process
Social Security and Disability assistance are some of the bread and butter safety net programs this country offers. While it has existed in one form or another for hundreds of years in both Europe and early colonial America, the ways in which social security as we now know it was designed largely by Franklin Delano Roosevelt's administration and signed into law in 1935. The Great Depression ravaged the country and drained many people of their pensions and life savings. In response, social security was created as a way of providing a safety net for those who need the additional boost in income once they enter old age, or for those who have been or suddenly became disabled. However, there is a lot of red tape, and it is fairly difficult to get your application approved straight away. The following will help outline the approval process, and how to secure your benefits in the event that you need them.
What is Social Security Disability (SSD)?
Most people are familiar with social security, which often kicks in when people are ready to retire. However, it tends to be conflated with Social Security Disability (SSD). The main difference for the latter is that it is a federal benefits program that helps to support both the individual and the entire family, while also demonstrating that they have a disability. In addition, to be eligible for SSD benefits, you need to be insured through your work history, during which you had social security income automatically paid via taxes. Furthermore, you need to prove that the disability in question has limited your work activities and thus impinged upon your capacity to work, or prevents you from doing your daily tasks and severely hampers the amount of money you make every month.
Appointment and Prepare Forms
In order to apply, first, make sure to call the Social Security Administration (SSA). The application process is pretty much the same all across the board and won't differ much by virtue of you being in Arizona. You can also go to the main website and fill out an application online. However, to ensure the procesing of your application for social security disability in Flagstaff, it may be easier to make an in-person visit. Before going to your local office, be sure to bring along the most recent W-2 or tax return, medical records clearly documenting your disability, your doctor's contact information, prescription medication, a birth certificate, and social security card, a list of past employers, a marriage certificate, and so on. Getting to your appointment well-prepared will lessen the likelihood that your application will be rejected due to being incomplete.
Application Submission
Once you submit your application, you're probably wondering what will happen next. Once you properly submit the application for SSD, it will be sent to a field officer at the nearest social security administration office from you. It will be forwarded to the office of Disability Determination Services (DDS) for preliminary processing. Both departments work in tandem to help verify your employment history and the nature of your medical disability. If your application is complete, then the approval may come fairly quickly. However, if your file is missing a few crucial pieces of information, then the process will take much longer, and there will be quite a bit of back and forth between you and the office. You may be asked to obtain further information from your doctor, and submit a few more medical records so that your file can make it to the finish line.
If the office has all your records but requires more proof of your disability, they may ask you to undertake a consultation exam with your medical professional. For this exam, the doctor will need to fill out the relevant paperwork to help provide more information as needed during the processing stage.
In Case of Rejection
Your application may be stuck for a long while before anyone gets back to you. Whenever possible, the SSA will try to get in touch with you to ask you to submit further information. However, if your file is simply incomplete with too many loose ends, you will receive a notice of rejection. In this case, you can file a claim, but be sure to follow the directions handed to you. It may also make sense to obtain some help from a legal professional.
The system, as it were, works when you abide by its rules. Otherwise, you might be in for quite the hassle. In all cases, social security and in particular SSD benefits exist to help you in your time of need. If you do your best to follow the process step by step, you're bound to meet the relevant requirements.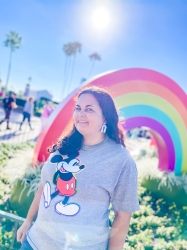 Latest posts by Krystal | Sunny Sweet Days
(see all)