7 Ways to Save Money on Groceries at Target
Do you live near a Super Target? If so, you know it is a great place to get deals on all of your fresh produce, meats, dairy items, snack foods, and other grocery items. Target offers fresh food choices at great prices, but even better is there are tips and tricks you can implement to save even more. Look at these 7 ways to save money on groceries at Target, and see how you can stretch your shopping dollar even more.

Save Money at Target
1. Look for the peel and stick coupons in the meat department.
Target offers great prices on fresh meat, but they offer even better prices on meat they need to sell quickly. Look for large red/orange stickers on fresh meat cuts giving you anywhere from $1-$5 off your purchase. Remember you can always snag these sale items and freeze them until you need them. When you check out, be sure the cashier removes and scans these coupons!

2. Stack coupons with Cartwheel deals. You can stack coupons at Target, so if you find any good food coupons, pair them with Cartwheel or even Target.com coupon deals. When you stack, you can easily save as much as 50% off your item or even get items for close to free.

3. Don't be afraid to price match. Most Target stores offer price matching, so if you know of a better deal elsewhere don't waste gas running from store to store. Instead, let the cashier know and he or she can make a price adjustment for you. In most cases you will need a copy of the competitors ad with you.

4. The end caps will typically feature clearance items. Most of the clearance items (marked with red or orange tags) will be in the end caps facing the back of the store. They aren't typically in main aisles or those with heavy traffic. If you can't find the clearance section at your Super Target, just ask! Also, keep your eyes peeled in the freezer section where a great deal of clearance items tend to be grouped together.

5. Make your own veggie/meat/cheese snack trays. Target sells some beautiful meat, cheese, and veggie trays. And, while they are pretty to look at, they come with a hefty price tag. Instead of buying the premade deli items, make your own food trays. Sure it takes a little more time, but when you buy from their deli you are using the same ingredients and getting the same results for less.

6. Skip the convenience produce. Super Target sells lots of convenience produce, such as peeled corn on the cob, washed and cut celery and carrots, and snack packs of fruit. While these do save you time, they cost more money. Skip these convenience items even though they seem appealing!

7. Don't be afraid of Target brand food products. Target is known for its quality generic brand so you shouldn't be afraid to try it! Target backs up their brands, so if you get an item you don't like, just bring it back along with your receipt. You can find soup, pasta products, even meat and cheese items for just pennies per serving when you switch to their generic brand.

Are you ready to save more on groceries? Consider these tips for saving money on groceries at Target and see what a difference they can make to your bank account!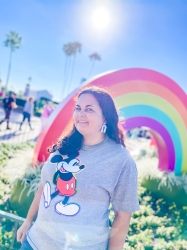 Latest posts by Krystal | Sunny Sweet Days
(see all)