Tips to Save Money in November
Welp, the holidays are officially here! And while you might be stressed about gift giving and all of the expenses that winter brings, I am here to tell you that you don't need to fret. In fact, there are all sorts of deals to be found during the month of November! Look below at some super helpful and easy tips on how to save money during the month of November. These are great ways to make your holiday buck do more!

This is the season of pumpkin spice everything. If you are a pumpkin spice fan, you can find these flavored items for less during the month of November. Items include:

1. Pumpkin spice seasoning
2. Pumpkin bread
3. Pumpkin flavored drinks
4. Pumpkin spice creamer
5. Pumpkin spice candles
6. Canned pumpkin
7. Pumpkin candies

Those holiday canned food drives are happening! That means you can find canned goods at your local grocer for as little as .50 cents. Now is the time to stock your pantry so you have plenty of food on hand for the winter. Canned items you want to grab include:

8. Soups
9. Sauces
10. Canned cheese
11. Canned meats
12. Canned pasta meals
13. Canned fruit
14. Canned vegetables
15. Canned marinades

You should also be able to find boxed dinners on sale this month. These are also great to keep on hand for the long winter months. They make excellent emergency meals. Look for items such as:

16. Boxed pasta
17. Hamburger Helper
18. Boxed casserole meals

October is Breast Cancer Awareness month, so in November a great deal of these pink ribbon items will be on clearance. Look for these items while also helping out a great cause.
19. Pink ribbon clothing items
20. Pink ribbon jewelry
21. Pink ribbon mugs
22. Pink ribbon home goods

It is turkey time! This means all of your favorite Thanksgiving meal fixings will be marked for quick sale. Here are the items you should stock up on not just for your holiday meals, but for winter meals as well.

22. Turkey (as low as a buck per pound)
23. Fresh and canned cranberries
24. Turkey marinades and roasters
25. Boxed potatoes
26. Breads and rolls
27. Stuffing mixes
28. Green beans
29. Fried onions
30. Pies and holiday desserts

Black Friday sales are coming, but prior to the big day you will see some excellent deals on items you can use for gift giving. Some of the items you might wish to grab should you see them include:

31. Gift sets
32. Small appliances
33. 2018 models of phones and televisions
34. Pajama sets
35. Fine jewelry
36. Groupon deals
37. Winter coats and accessories

Before the snow hits, grab those cold weather essentials. Pretty soon, demand will rise and so will the prices:

38. Snow blowers
39. Snow salt
40. Shovels
41. Cold weather gear
42. Snow sporting goods

And while you might be in the mood to start your holiday decorating, these are the items you should WAIT ON. DO NOT buy these items yet, as they will be reduced around December 1st:

43. Artificial trees
44. Ornaments
45. Tree skirts
46. Holiday light sets
47. Outdoor holiday decor
48. Garland
49. Holiday wreaths
50. Gingerbread house kits

Are you ready to save some money this November? Consider these items you should buy and avoid the items you should wait on. This way, you can really stock up on what you need and make your holiday dollar go further.
How to Save Money This Christmas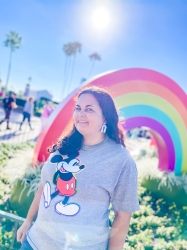 Latest posts by Krystal | Sunny Sweet Days
(see all)