7 Ways to Reuse Plastic Bags
Do you have an ever growing collection of plastic shopping bags in your home? It seems as though many people do. Shopping bags have so many excellent uses, it is no wonder people like to keep them on hand. If you have a bunch of bags you want to put to use, take a look at these seven uses for plastic shopping bags you can try. You will never look at plastic shopping bags the same way again! And, it's a perfect Earth Day goal to make to yourself and your family: reduce, reuse, recycle!

1. Keep feet dry. When children go out to play in the snow or rain, cover their socks with a plastic bag before sliding their boots on. This way, any moisture that leaks in will be kept off the foot. It is a great way to stay warm and dry!
2. Try these pet tricks. Plastic bags are great for picking up pet waste, emptying litter boxes into, and even transporting supplies in when you travel. Fill a plastic bag with something crinkly like tin foil, tie it closed, and your cat will have found his favorite toy.
3. Use them at the beach. Use plastic bags to haul beach toys in. You can also fill them with ice to keep your drinks cold, or bring a few extras to carry wet bathing suits home in. They can even haul your beach side snacks!
4. Make mini parachutes. Turn the bag upside down and add some string to each handle. Tie the strings to the arms of a small action figure. Toss the bag in the air and watch the figure parachute down. So fun!
5. Make mini trash bags. Line the bathroom trash can with a plastic shopping bag for easy clean up. You can also add one to your car to use to collect trash through the week and keep your car nice and clean.
6. Protect your toiletries. When you travel, wrap your toiletries in a plastic bag first to prevent any leaking. Any leak able items you carry in your purse, car, or office desk can also be wrapped prior to storage to protect leaks.
7. Donate them! Schools, shelters, pet rescues, and not for profit thrift stores are often in need of plastic bags for all sorts of reasons. Schools can use them to send accident clothing home in, while thrift stores often need them to bag merchandise. Check with these agencies and see if any of them could use your old bags.
Did you ever think plastic shopping bags could be so useful? Give these tips a try and put your stash to good use.
Going Green Tips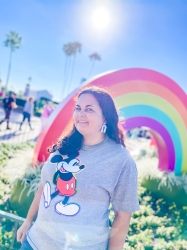 Latest posts by Krystal | Sunny Sweet Days
(see all)