Renovating Your House's Exterior: Top Tips For A Successful Project
Are you thinking of remodeling the exterior of your house? Renovating your home's exterior provides an excellent opportunity to personalize and upgrade it, while also increasing its value. But such a project involves lots of planning and organizing, so it's important to be aware of the basics before starting work on the renovation. Here are some tips for ensuring that your exterior remodel is successful.
Consider Your Budget
Having a clear budget is often the most important factor in determining the success of any renovation project, and it's especially true for exterior renovations. It can be easy to get carried away with visions of elaborate designs or luxurious materials; however, you must stay within your budget. Having a well-defined budget lets you know exactly what you can afford before starting the project. This will help ensure that you complete the renovation successfully and don't encounter any unpleasant surprises along the way.
It's also important to consider additional costs such as permits, contractor fees, and other related expenses when creating your budget. Doing so will allow for better planning and help minimize unexpected costs during the renovation process. Allocating funds for unexpected expenses can also be useful in case of any unforeseen issues.
Choose Quality Materials
When renovating your home's exterior, the type of materials you will use matters. That is why ProCraft residential contractors always recommend choosing quality materials. Quality materials last longer, look better, and require less maintenance than lower-quality products.
High-quality building materials are far more durable than their cheaper counterparts and can withstand wind, rain, UV rays, and other environmental conditions much better. This means that when you opt for higher quality material for your siding, roofing, or windows, you will get a product that is built to last longer and look great too.
Using these higher-quality materials also helps protect against weather damage as they provide an extra layer of insulation between the outside elements and the interior of your home. Spending more on building materials can also help reduce the energy needed to heat or cool your home, which is a great way to save money.
Think About Design and Layout
Before starting any work towards renovating your house's exterior, it is important to consider which changes you want to make. Think carefully about what aesthetic you would like to achieve with the renovation process — do you prefer modern or traditional lines? Are there certain features or materials that are important for creating a particular look? Taking time to plan ahead will help you create a design that you love.
The layout is just as important as the design for a successful exterior renovation project. Establishing how to use your outdoor space and what elements should be placed where will make sure that everything looks great and functions properly. Consider how often certain areas of your yard are used — do you need an open patio area or can a larger garden be included? Placing features such as pathways, gazebos, or flower beds in the right locations will maximize the impact of your renovations.
Prepare for Weather Conditions
Weather conditions can impact your exterior renovation project in a major way. It is important to consider the weather to remain on track and ensure success with your project. Unexpected rain, hail, snow, or other extreme weather conditions can cause serious delays and problems. Additionally, these elements can damage building materials and tools used during the construction process which could add additional costs or require you to start over from scratch with certain tasks.
By anticipating the weather and making sure that you are prepared for whatever may come your way, you can increase your chances of finishing the job on schedule and within budget. Ensure that all building materials are protected from water damage by covering them in waterproof sheeting when left outdoors overnight; this also helps protect the materials from wind and other extreme weather conditions. Additionally, check the forecast regularly so that you can plan your tasks accordingly to minimize delays due to poor weather. Taking these measures will greatly increase the chances of a successful exterior house renovation project.
Make Use Of Professional Contractors
Even if you have the experience and skills to DIY your exterior renovation, it is always best practice to consult professionals when taking on such a large project. Professional contractors can advise you on design, budgets, and materials, and they can also assist with installation. Furthermore, they can help ensure that all legal requirements, such as building permits and codes, are met.
Research Potential Permits and Regulations
Depending on where you live and the type of renovation you're planning, certain regulations or permits may be required before starting work on the project. Therefore, it's important to research potential regulations in advance to know what needs to be done to comply with local laws.
Renovating your house's exterior is an exciting project that can transform the look and feel of your home. By following these steps, you can ensure that your exterior remodel is successful in both aesthetic and functional terms. With proper planning, budgeting, and safety considerations, your renovation project will surely be a success.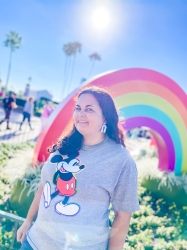 Latest posts by Krystal | Sunny Sweet Days
(see all)