Important Things To Look Into Before Renovating Your Backyard
Renovating your backyard can be an exciting and rewarding process, but it's important to do some research before you start. Whether you're looking to create a space for entertaining or just want to spruce up your outdoor area, there are essential things to consider when planning a backyard renovation. Here are the most important elements that should be taken into account while renovating a backyard and the different types of materials available, as well as any zoning or permit requirements that may apply in your area. So read on if you want to save money on landscaping projects and maximize the use of existing features in your yard.
Consider Local Zoning Regulations
It's essential to check with local zoning regulations before starting any backyard renovations. Some areas require permits for larger projects that involve building structures or changing land features (like grading). Additionally, there may be restrictions in your area on the number of structures that can be built or the height of walls and fences. If there are buildings in the yard, drill into brick, or excavate, you may need to obtain permits from the local government. This is particularly important if you are planning on making big changes to the yard, such as adding a pool or outdoor fire pit.
Look Into the Types of Materials Available
When renovating a backyard, many different types of materials can be used to create functional and aesthetically pleasing outdoor spaces. Consider things like wood decking or stone tiles for patios, concrete pavers for pathways, gravel for low-maintenance gardens, and brick for walls and edging around flower beds. The type of material chosen will depend on your budget and needs – there are options available at all price points from natural stone to recycled plastic composite decking. And, consider using existing features in the yard such as trees and shrubs to bring more life into your outdoor space.
Maximize Existing Features
If you're trying to save money on your backyard renovation, consider ways to make use of existing features. For example, if there is already a patio in the yard, you may be able to spruce it up with some new furniture or decorative elements. Additionally, look for ways to maximize the square footage of the space – such as adding raised planters and seating areas around an existing tree or garden feature. For example, you could install a set of stairs that lead up to a landing area with an elevated perspective of the yard.
Get Professional Help If Needed
If you don't feel comfortable tackling the project on your own, it may be worth getting professional help from an experienced landscaper or gardener who can offer advice on materials and design ideas. Having someone guide you through the process can save time and money in the long run, as they have the knowledge and expertise to ensure everything is done correctly and safely. Additionally, professional landscapers often have access to bulk discounts for materials which can result in significant savings for larger projects.
Utilize Smart Landscaping Practices
Smart landscaping practices can help you save time and money when renovating a backyard. Consider native plants that are well-suited to your climate, as they require less water and maintenance than imported varieties. Furthermore, utilize natural resources like rainwater collection barrels to reduce the amount of water needed for gardening. This is a great way to help conserve resources while also reducing your water bill. Additionally, it's important to use materials that are durable and environmentally friendly. This can include things like permeable pavers which allow rainwater to seep through, rather than run off the surface of your patio or pathways.
Research Different Design Ideas
Researching different design ideas and looking through websites or magazines that specialize in backyard renovations can help you get inspired. When considering a project, it's helpful to think about how you want to use the space and what features would best fit your needs. Look for ways to make the most of the available square footage by incorporating multi-functional elements such as outdoor kitchens, fire pits, seating areas, raised garden beds, and even outdoor living rooms. For example, if you have limited space, adding a few hanging planters can instantly transform an empty wall into a vibrant vertical garden.
Renovating a backyard can be an exciting and rewarding project that brings beauty and functionality to your outdoor space. From choosing the right materials to utilizing smart landscaping practices, there are many considerations to keep in mind when planning a renovation. Be sure to research different design ideas before you begin so that you have an understanding of what's possible. Don't forget to consider any local regulations or permits that may need to be obtained for certain projects.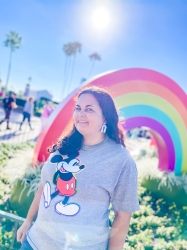 Latest posts by Krystal | Sunny Sweet Days
(see all)