Rehearsal Outtakes & The After Party!
I didn't have access to all the photos from the rehearsal dinner before when I updated two weeks ago, but now I do! I just want to share some ridiculous, silly, and weird photos. No explanations given — here is the night before the wedding! 🙂
Hey…who is the creeper cameraman to my left? It's my *big* secret (that some of you already know). If you don't know yet… you WILL by June 12th! 🙂
Oh yea… the after party. Well, I was going to post photos and then I realized.. they're kind of incriminating! Let's just say we ALL had a great time on the balcony of our hotel suite…. dancing, drinking, being ridiculous. I mean it got pretty wild! 🙂
Until next time… [and next time begins the wedding recaps!]
And… just because….

Clearwater Beach Wedding
Find all my Clearwater wedding ideas and other inspiration!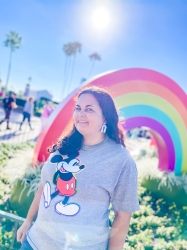 Latest posts by Krystal | Sunny Sweet Days
(see all)