Professional Movers — Things To Know
What To Expect With Professional Movers
Moving out can be an operational nightmare with such tedious processes and many decisions to make. You'll find yourself trying your best to stay organized with to-do lists, organizational applications, and involving the help of your loved ones but it still requires a lot of effort to ensure the process is streamlined and smooth sailing.
Professional movers resolve this common problem. They help you with all the heavy lifting of your furniture and boxes and settle all the transportation of your belongings. Yet, one thing that is heavily underrepresented is their ability to ensure that the process is in order and is efficiently carried out. When it is executed well, you'll find that the money spent on these reputable moving companies helps give you peace of mind that everything will go smoothly.
The question that lies is: how do professional movers provide you with that kind of seamless service? When the big day is nearing, you'll need to be aware of what kind of expectations to have of them in terms of their procedures, practices, terms of services, and costs.
The Arrival of Movers: What to Expect
Professionals usually arrive on time unless they are met with unforeseen circumstances. If this is the case, they will minimally contact you to explain their delay and try their best to get to your house as quickly as possible.
The movers will require a convenient parking place meant for large vehicles relatively close to the entrance of your home. For parking lots further than 50 feet away from your place of residence, you will need to pay a small fee for the extra effort.
Upon arrival, the supervisor will pass you all the necessary moving documentation before they start uploading your belongings. As per all contracts, do read the documents and make sure you're well aware of all the clauses inside before you sign the paperwork.
Next, the movers will do a quick assessment of the conditions of your belongings and prepare an inventory list of the things to load on the truck. You should have already made your own list and sent it to the company to get your quotation price but might have changed your mind about some of your belongings. In this assessment, be clear of what's happening as these documentations might be important in the case where you want to report damages done by the movers and to protect yourself when unethical companies make false damage claims against you. Request a copy of the mover's inventory for safekeeping and for your reference.
The movers will also take the necessary precautions to protect your furniture by using carpet protectors, corner guards, and moving blankets. This will also protect the condition of the house as you wouldn't want to leave an unwelcome gift of scratches and dents for the next occupier of your apartment.
If you've opted for packing services to be included, the movers will also help you pack your belongings efficiently, sorted based on which room the items were in. Their skilled packing techniques will provide you an ease of mind as they will work quickly, safely, and efficiently to fill each box to its max capacity.
It's also important to note that moving companies won't be held responsible for the condition of the items you have packed yourself, so do invest in protective materials such as bubble wraps for your breakables.
After all the packing is done, they will load your belongings onto the trucks using ramps to efficiently ensure the balanced weight in the moving truck. Once everything is loaded properly, do a final check to make sure you're not leaving anything behind. Movers will help you to remove all the protective gear in your home and show you the Bill of Lading, the contract between you and the company. Before they depart, you should get their contact information, drop them a tip if you're satisfied with their work, and remind them to contact you in the event that there are any changes to the schedule.
Delivery: What to Expect
Professional movers are well-versed and equipped with route planning apps like Route4Me route planner for the safest and shortest route travel to your new home and are skilled in driving trucks with care. As long as the drivers aren't bumped with road accidents or bad weather, you should be able to find your packed belongings at your new place within the delivery window stated in your contract.
Be there at the allocated time frame, your movers will unload your belongings quickly and safely. You wouldn't want to miss collecting your furniture. If you're not ready at the situated location when your movers arrive, the protocol for them will be to take your things to their storage place and charge you for the duration that your items are deposited there. Yet, you can also opt for their storage-in-transit services if you require them as they can be quite affordable and safe in case you need an empty house to do any last-minute renovations first.
Once you're collected your items, you will need to check on the spot if your belongings are all accounted for and are undamaged. The professional movers will also help you to take your belongings into the specific rooms in your house and do all the work to prevent scratches and damages to your floors, walls, stairs, door frames, and lastly your belongings. They will also help you to reassemble your furniture and reconnect your appliances to your will and can help you organize your new apartment if you want to do so.
Get What You're Paying For
At the end of the day, the price you're paying for really good movers is their professionalism. This means that they are safe, efficient, and successful. They should also have accurate cost estimates, insurance, legitimacy, and competence for the job. Lastly, ideal movers have good communication skills to answer your emails and phone calls quickly, speak politely, offer you useful tips and advice, and provide any requested explanations. This is what it means to have professional integrity and professional attitudes in your movers.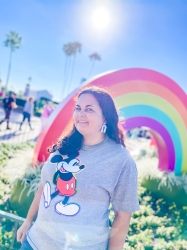 Latest posts by Krystal | Sunny Sweet Days
(see all)