Pour-Over Coffee Brewing Tips From the Pros
Many people think of drinking coffee as one of the best things they do on their daily schedules. Although most people appreciate a warm cup of coffee in the morning to give them the energy boost they need to start the day, for some, the flavorful drink is just something they can enjoy at any point of their day regardless of the time. Those who consider themselves coffee pros all know that the taste of their drink highly depends on the way it was brewed and that not everyone can make the perfect drink, as it is considered a special skill. If you are keen on perfecting the art of brewing great coffee every time, here are some tips from experts to get you started.
Balance Ratios
The key to the perfect cup of coffee every time is making sure there is a good balance between the coffee and the amount of water you add. Each person has their own preferences when it comes to what they consider as the right balance. For this reason, it can take a period of trial and error until you can reach the exact right balance of water to coffee mix and you will need to keep track of the ratio you used so that you can keep doing it with every cup. Consider measuring the amount of water and the amount of ground coffee you use on a kitchen scale each time so that you can keep track of your ratios and ensure you get the perfect drink without any issues.
Try New Devices
Preparing delicious pour-over coffee is a skill that you can perfect over time, especially if you have the gadgets you need to make your drink just right every time. There are many efficient brewing machines fit for everyone's liking though some pour-over coffee makers, including Kalita Wave 185, make it a lot easier for coffee lovers to prepare their favorite warm drink without any hassle every day. The great thing about it is that all you need to do is add the grounds and water to the device and let the coffee maker do its magic to give you fresh warm drinks that are perfect to your taste every time. You will still need to balance the measurements based on your preference to get your desired results but the device will likely save you a lot of time and effort.
Grind Fresh Beans
When it comes to brewing great coffee, one of the things you will need to be mindful of is how fresh the beans are. If the coffee beans are too old or have been stored badly, it will not matter how good your brewing skills are as the taste will never be right. However, if you use freshly ground coffee beans every time, especially if you do the grinding yourself before you prepare each of your brew, you will most likely get delicious results every time without fail.
Choose Quality Filters
It does not matter how fine you grind your coffee beans or how long you leave them in the hot water mix when preparing your drink; there will always be some extras that need to be filtered out before you can drink your coffee. This is why you should choose quality filters to use when making your brew as they can take away any unwanted extras that can change the taste of your drink. Make sure the filters are regularly changed so that your drink always tastes pure and delicious.
Consider Flavors
If you are a little adventurous with tastes and like to try and test new mixes every now and then, you should consider adding some flavors to your drink to take your brew to the next level. Ingredients like chocolate and cream go perfectly with coffee as they make it a lot more satisfying to drink and give your taste buds a warm edge that you are likely going to appreciate. You can test the different flavors at the ratios you like for a while before you settle on what works for you and how you prefer your brew.
Coffee is one of those drinks that you can never go wrong with as long as you know what you like and how to balance your unique brew. If you want to make sure your drink comes out perfect every single time, make sure you test different ratios of water and coffee beans until you can settle on the right balance to work with. Consider trying new flavors and using new devices so that you can prepare great coffee brews without a hassle whenever you want.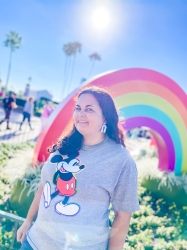 Latest posts by Krystal | Sunny Sweet Days
(see all)