7 Tips to Choose the Perfect Planner
The New Year is upon us, and there is no better time than now to invest in a new planner to get your life in order. Planners sure aren't what they use to be, and the truth is some are more complicated than they need to be. So many companies are creating planners that are personalized, colorful, and completely interactive. There are sticker shops on ETSY to customize your week, there are special planner pens, and there are even laminated dashboards you can add to your planner for easy access to post its or additional stickers. If you have yet to commit to a new planner for this year, here are a few ideas!
How to Choose the Perfect Planner
1. Are you a vertical or horizontal planner? Do your eyes and hand prefer to move vertically or horizontally? Believe it or not, you may be more comfortable with one than the other. Your vertical planners have boxes that allow you to plan across the book, while your vertical ones will run top to bottom. I can't seem to decide which look I prefer, so I have tried going back and forth between the two. Erin Condren's Life Planner and The Happy Planner both have vertical layouts, and I seem to enjoy the "morning, day, and evening" design. However, I actually change it to divide up my day into different categories.

2. Do you like planning by the week or by the month? Do you like to have a bigger picture of what your schedule looks like? Or, do would you rather plan a week at a time? If one matters more to you than the other, you will want to be sure you opt for what suits you. You can find planners that allow you generous space to plan an entire week, or a more compact planning space that allows for a month at a time.

I find that I actually need both a monthly planner AND a daily planner. I need to have a month view out on my desk at all times, but I also need a weekly/daily planner to write down all of my to dos.

3. Pockets or no pockets? Do you like to include receipts, sticky notes, mail items, and other paper item in your planner? If so, you will want a planner with pockets. While many planners have a pocket or two in the back, many don't. If pocket space is a non negotiable, be sure you check out planners that offer them. The only problem with pockets, for me, is they make my planner SO bulky.

4. Think about stickers. Many planners like the Erin Condren line use a variety of stickers to help you note important dates and tasks. If you love stickers and think they can help you stay more organized, be sure to invest in a planner line that is compatible with stickers. You want to be sure your boxes for each day have plenty of room for sticking them in! The only downside to this is the cost. I, embarrassingly, spent about $100 on planner stickers last year! What an expense.

5. To refill or not to refill? Do you want a planner that can be refilled each year? Or, would you prefer one that you can toss at the end of the year? Personalized and detailed covers are more expensive and typically the kind of planner that can be refilled yearly. Decide if you prefer this durable and more personal cover as opposed to one that can be tossed each year. I personally like to change mine out year after year, so I don't like the idea of refilling a planner.
6. What about additional writing space? Do you like to have writing space in addition to the daily boxes? Then you will want to invest in a planner that offers side columns, additional blank pages, and memo boxes to write in. These are perfect for grocery lists, quotes, and other note you want to jot down. The Start Planner is a fun one that has grocery lists and a budgeting section.
7. What is your budget? You can spend as little as $5 on a planner from Target's One Spot or as much as $75 on a personalized and packed planner from a higher end brand such as Erin Condren or Emily Ley. Decide what your budget is and see if you can find something that fits your taste. If you plan daily, or hourly even, a more detailed and durable option is for you. If you tend to lose planners or only use them every few days, you can get away with spending MUCH less without sacrificing style. Sugar Paper planners at Target are about $10 and have the basics of what you will need!
Now is the time to get organized and choose a planner that is perfect for you. Give these suggestions your consideration when choosing your next planner and see if they help!
What planner did you decide on for the new year? Here are 20+ Planner Reviews to Help You Get Organized!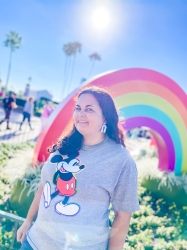 Latest posts by Krystal | Sunny Sweet Days
(see all)