Everything You Need to Know About the Delicious Pisco Sour
Are you looking for a new, delicious cocktail to try? If you haven't heard of the Pisco Sour, it's high time I introduced you to this iconic Peruvian cocktail. This unique and delicious concoction is a staple on any Peruvian menu and is quickly gaining popularity around the world. Whether you're a cocktail connoisseur or an adventurous home bartender, the Pisco Sour is a must-try. In this blog post, we'll delve into the cocktail's history, ingredients, and preparation, along with variations on the traditional recipe and tips for mixing the perfect Pisco Sour. So grab a shaker and some pisco, and let's get to know this tempting South American treat! The pisco sour is a unique, easy-to-make drink that's perfect for any occasion.
What is Pisco Sour?
The Pisco Sour is a versatile cocktail, perfect for sipping on a hot summer day or enjoying as an after-dinner treat. A subtle sweetness balances its refreshing and tangy flavor profile, making it a go-to choice for many cocktail enthusiasts. So, if you're looking to expand your cocktail repertoire or simply want to try something new and exciting, the Pisco Sour is a perfect choice! The pisco sour is a traditional Peruvian cocktail made with pisco, lime juice, egg white, and simple syrup. It has been around since the 1920s and continues to be popular in countries like Peru and Chile, where it originated. They typically serve the drink over ice in a rocks glass with a sprinkle of Angostura bitters on top.
How to Make a Pisco Sour
Making a delicious pisco sour isn't complicated at all! Here's what you'll need:
Ingredients
Pisco
The main ingredient in a Pisco Sour is, of course, pisco. This grape brandy is produced in both Peru and Chile; however, Peruvian pisco is typically preferred for making a Pisco Sour due to its unique flavor profile.
Citrus
Fresh lime juice is essential for the tangy, refreshing flavor of a Pisco Sour. Using freshly squeezed lime juice, as opposed to bottled, will make a significant difference in the taste of your cocktail.
Sweetener
Simple syrup, a mixture of sugar and water, is used to balance the tartness of the lime juice in a Pisco Sour. You can easily make your own simple syrup at home by dissolving equal parts sugar and warm water.
To make a Pisco Sour, start by combining 3 ounces of pisco, 1 ounce of freshly squeezed lime juice, and 1 ounce of simple syrup in a cocktail shaker. Next, add one egg white to the mix; this will give the drink its signature frothy texture. Fill the shaker with ice and shake vigorously for about 15 to 20 seconds, or until the outside of the shaker feels cold to the touch.
Strain the mixture into a chilled glass, discarding the ice. Finally, garnish the drink with a few dashes of Angostura bitters, which will add a pleasant aroma and subtle depth of flavor. Enjoy your Pisco Sour immediately, as the frothiness will subside over time.
Pisco Sour
Make a delicious Pisco Sour with citrus flavor!
Ingredients
1 1/2 oz Pisco
1 Egg white
1 oz Lemon or Lime Juice
3/4 oz Simple syrup
Angostura bitters (optional)
Instructions
First, add the ingredients to your shaker or mixing bowl and shake vigorously until frothy.
Next, pour the mixture over ice in a rocks glass and garnish with bitters if desired. Enjoy!
Nutrition Information:
Yield:

1
Serving Size:

1
Amount Per Serving:
Calories:

156
Total Fat:

0g
Saturated Fat:

0g
Trans Fat:

0g
Unsaturated Fat:

0g
Cholesterol:

0mg
Sodium:

63mg
Carbohydrates:

12g
Fiber:

0g
Sugar:

10g
Protein:

4g
The nutritional information here is an estimate. While I try to provide accurate information via Nutritionix, this information is provided as a courtesy and there is no guarantee that it will be completely accurate. I am not a certified nutritionist and any information sunnysweetdays.com should only be used as a general guideline.
Benefits of Drinking Pisco Sours
One reason why the Pisco Sour has become so popular is its versatility. We can enjoy this delicious cocktail during a variety of occasions, from a casual gathering with friends to a more formal event. The combination of sweet, tart, and slightly bitter flavors makes it a refreshing choice that appeals to a wide range of taste preferences.
Another benefit of the Pisco Sour is that it is relatively simple to make at home, allowing those who may not have access to a well-stocked bar or professional bartender to still enjoy this delicious beverage. By mastering the basic recipe and experimenting with adaptations, you can create your own unique version of the Pisco Sour to suit your personal tastes.
Finally, the Pisco Sour offers a taste of Peru's rich culture and history, serving as a reminder of the diverse and unique flavors that can be found in South America. By exploring the world of Pisco Sours, you're not only indulging in a delicious cocktail but also embarking on a journey through Peru's culinary heritage.
Tips for Making the Perfect Pisco Sour
| Tips for Mixing the Perfect Pisco Sour | |
| --- | --- |
| Use Quality Pisco | Choose a high-quality Peruvian pisco for the best taste. |
| Fresh Lime Juice | Always use freshly squeezed lime juice for optimal flavor. |
| Chill Your Glass | A cold glass will help maintain the frothy texture longer. |

Whether you're looking for something different or just want to relive the classic era of cocktails, give the pisco sour a try! This easy-to-make cocktail will be a hit among your friends and family alike—especially if you add some Angostura bitters on top for an extra kick! Now that you're familiar with the history, ingredients, and preparation of the Pisco Sour, it's time to give this delicious cocktail a try. Whether you prefer the classic version or choose to explore variations with unique flavors, there's no denying that the Pisco Sour is a must-try beverage for any cocktail enthusiast. So grab a shaker and some pisco, and let the flavors of Peru transport you to a world of refreshing, tangy, and frothy delight!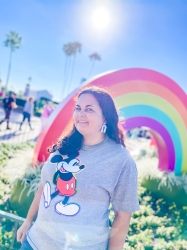 Latest posts by Krystal | Sunny Sweet Days
(see all)