Paleo or Whole 30: What Is Best For You
By now you probably have heard of the Paleo Diet or Whole 30 eating program. When a new "diet" comes on the market it is hard to know if it works and if it is right for you. Neither Paleo or Whole 30 tout themselves as weight loss programs, but many people have lost weight by following their strict eating programs. Both Paleo and Whole 30 want to bring the body back to how it is supposed to be: fit, functional, and healthy.
Whole 30 Tips

Meat Lovers Go Paleo. The Paleo Diet is big on eating meat…a lot of meat. It limits carbs in the form of grains, gluten, and legumes and focuses on eating grass-fed meat rather than grain-fed meant. It has been shown that the human body processes grass-fed meat better than grain-fed. Paleo believes that our bodies have a very difficult time processing grains so they must be eliminated. This includes animals that have been fed grains from beef, pork, and farm-raised salmon. Meat should come from as close to a wild source as possible, with game meat and fresh seafood being the best. Whole 30 also believes in a protein-rich diet but it is not as specific as the source of the protein or meat. The book It Starts With Food that explains Whole 30 does explain how it prefers wild caught fish and cage free eggs if possible.
Sugar Addicts Go Paleo. Sugar is a big deal to those following Whole 30. They can't have artificial or refined sugars (Read the full rules online). With Paleo, they just suggest eliminating refined sugars and all fruits are allowed, but not fruit juices.

Grab these Whole 30 books for your library before you start!
It's A Tie With Dairy. Neither diet is a fan of dairy, although you can have a small amount of whole milk every now and then on Paleo. On Whole 30 you may use clarified butter (ghee), but that is it for dairy!
Alcohol Might Decide It. The Whole 30 challenge is strictly against drinking alcohol. Paleo doesn't forbid it although it limits you on what you can drink. Organic red and white wine is allowed as is 100% Agave Tequila, Ciroc Vodka (made from grapes, not grains), and hard cider beer that doesn't contain gluten. Whole 30 is meant to be a thirty day challenge though, so you can easily give up happy hour for a month. It is worth it!
Want more Whole 30 tips? Read my Whole 30 page for recipes and inspiration.
You can also grab an easy to use Amazon Whole 30 shopping list!
Do you follow Paleo or Whole 30? What do you think about the rules?
[amazon-related-products keywords="whole 30″]
Whole30 Inspired Recipes
Download better-for-you recipes inspired by Whole30 and Paleo ingredients. There's a printable meal plan too!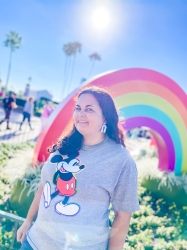 Latest posts by Krystal | Sunny Sweet Days
(see all)