Packing Tips: How To Have A Stress-free Move
We all know how moving and packing can be difficult especially when there are a lot of items involved. However, with the right strategies and accessories, it can be easier for you to pack and move. Packing tips: how to have a stress-free move:
Outsource Moving Services
Did you know that there are companies that specialize in moving homes? Well, anytime you want to move, there are specialists whose job is to facilitate your packing and subsequently help you move to your target destination. Home movers at Reliant Moving Services LLC, recommend that anytime you want to relocate you can hire DFW apartment movers who offer comprehensive services. Consider DFW movers who can offer you packing services, local DWF moving services, and apartment moving services.
These experts you choose should also offer their services at reasonable and affordable fees. Choose DWF providers who can pack your belongings easily, with high levels of professionalism. Ensure the DWF specialists you hire are well educated and are willing to engage in hard work. Your service providers of choice should be very experienced and their services should be efficient.
Create A Packing List
The easiest way to do it yourself is to write everything down before you start packing. Proceed to label boxes where you want to keep different groups of items. On every box, therefore, attach the contents based on your list to be sure you have not left anything out. Having designated boxes for similar groups of items can also keep you and your items safe, as you can know which items to handle with extra care and which ones to handle more casually. Ensure you have ideal packing supplies like packing materials and boxes.
You can also use tall wardrobes to hold and move bulky items, comforters, pillows, and clothes which need to remain hanging lest you will arrive at your home of residence and you don't have an ironed dress to wear. You can also use color codes and colored stickers to distinguish your rooms and items in different boxes respectively. This way you can attach color to certain items in a particular room.
This can also make your work easy when you arrive at your new home as you will simply move the right items to the appropriate room. As you pack remember to keep related things together for ease of movement and unpacking once you get to your new home. For instance, you can keep picture hooks together with pictures and light bulbs together with their lamps. Also, pack early when you are relaxed as last-minute packing can result in you forgetting some essential items.
Before You Pack, Don't Forget To Purge
Once you have decided you want to move, start with purging. Analyze and sort your belongings to see what you need and what you need to donate or dispose of. Start by creating an inventory of what you need then group the remaining items and goods into those that are worthy to donate and those that you need to dispose of. This can help you avoid transporting trash and unwanted items to your new homes as they can only fill up your space.
Take Photos Of The Things You Disassemble
Nothing can be as disappointing as getting to your new home and you cannot successfully assemble your furniture. Ensure you take photos of such items so that you can know how to put them together when you need to. Take photos of your cables when they are hooked so that you can know how to rehook them. Don't forget to carry your instruction manuals for different equipment. Likewise, if you are using a DWF company take photos of the status of your goods at the time you are giving them the responsibility of moving your goods. This can make it easy for you to be compensated in case of damaged goods or missing goods.
Keep Your Valuables Safe
While packing and moving you should surely optimize your space. You can pack your items in luggage bags and duffle bags. Ensure you keep your valuables like family heirlooms and jewelry well and if possible have them with you as you move to avoid inconveniences as some of these items are not recoverable. Likewise, keep phone numbers and important documents with you. Always plan as this can help you move stress-free.
Packing and moving to a new place can be easy with the above tips. Plan and determine what you need to retain and what you need to dispose of or perhaps donate. Create a packing inventory that can help you confirm that you have packed everything in its rightful place. Some specialists are committed to facilitating your packing and moving so choose one that you can significantly benefit from. It is important to keep your valuables with you safely as they tend to be unrecoverable. You can also take photos of items that you can easily have difficulty putting together.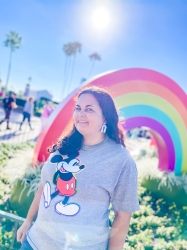 Latest posts by Krystal | Sunny Sweet Days
(see all)