4 Secrets to Copy from Organized Families
Have you ever noticed that some families really seem to have it all together? Before you start hating on them, know that they likely have less going on than you do, either by choice or by fate! They probably also have a few tricks up their sleeves. Take notes: here are 4 secrets to steal from organized families. I find that an organized home STARTS IN THE KITCHEN, and wouldn't you like to make over your family's most used room?
Organization Secrets For Busy Families
Give everyone space. Each member of the family needs his or her own space. For example, when your kids get home from school, do they have a designated place in the main area of your home to put their belongings? Do they have a hook for their coat or bag? Whether it's a cubby, basket or shelf in the mudroom or entryway, children should have a spot to put their stuff, or it will likely end up in piles exactly where you don't want it. If they're old enough to have a cell phone, consider getting a caddy that provides enough space for the whole family to charge their devices in one place. Label what you can so your kids feel a sense of belonging.
Designate a command center. Create a centrally located calendar to keep track of the entire family's schedules all in one place. You can even integrate this with a chore chart, or use color-coded markers for each member of the household. Hang a desktop calendar, use a white or blackboard, or create a Google calendar (if everyone in your family can and will actually use it). Choose an option that works with your family's habits, and be sure to make it easy for everyone to stay on top of the week's tasks.
This can be in your kitchen where it is easily found as well. With your dream kitchen makeover, you can give yourself a special space for important papers and family tasks.
Establish a routine. Kids crave structure because they like to know what to expect (Don't we all?), so establish as many routines as possible, at least during the week. Wake the kids up, put them to bed, bathe them, have them do homework and chores all at the same times each day.
Remind yourself, too, that no family is perfect. The organizational needs of our family will change over time, so create flexible systems that allow our family to adapt.
What are your family's organizational secrets? How can a dream kitchen makeover improve your family's organizational system?
Organizational Tips For Busy Families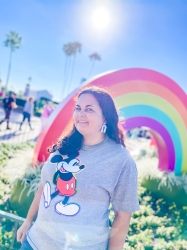 Latest posts by Krystal | Sunny Sweet Days
(see all)