The Best Organic Products For Your Health and Home
I admit that I am not the best at reading food labels or navigating the grocery store to look for a better deal. I typically go in with a list and leave with a cart of $100+ of stuff I didn't really need in the first place. I am, however, trying to be more intentional about the way that I shop for food. Having a healthy home is also about the food that you eat. What you put into your body can play an important role about how you react to your environment.
If you are eating toxins, your body isn't going to handle airborne toxins as well, and vice versa. I do try to look for organic fabrics like cotton when possible, and I try to scope out sales to make organic foods an option for our family.
Fruits and Vegetables
All of the -cides are common in our agriculture: pesticides, insecticides, fungicides. Throw in some chemical fertilizer and it's a party. They can linger on our produce, and this is why the push for organic produce is so strong.
Now, more than ever, it is important to look for organic options if you are buying produce that are susceptible to these chemicals.
Apples
Celery
Cherry tomatoes
Cucumbers
Grapes
Peppers
Imported nectarines
Peaches
Potatoes
Strawberries
Spinach
Kale
Collards
Zucchini
Lettuce
Blueberries
That list is long, but don't forget how much cheaper these vegetables and fruits are in season. Since I live in Florida, we are overwhelmed with strawberries sales that pick up at the beginning of the year. I can't wait to stock up! You can buy in bulk when they are on sale and freeze. For example, berries and peaches hold up well in a freezer and make for yummy smoothies on busy mornings.
Other Organic Foods
If you want to expand your purchases to include more organic options, try some of these suggestions.
Fatty meats, like beef. Organic, grass-fed beef is a good choice.
Milk and dairy. Organic dairy is helpful to make sure there are no extra hormones or antibiotics.
Coffee!
Wine. Yes, there is organic wine!
Tomato sauce.
Chocolate
Popcorn
Organic Home Essentials
Cotton: I just learned that cotton crops are heavily treated with chemicals and it's one of the least sustainable industries in the world. Organic cotton is better for your health and for the environment. I wondered why I started seeing organic sheets at Target!
Household cleaners: Avoid harmful chemicals in your home or make your own with essential oils.
Lawn and garden products
It is not always possible to buy organic, but it is important to at least be aware of the ingredients in our food. Look for sales and coupons to make organic shopping more affordable. Here's to a happy and healthy new year!
Healthy home tips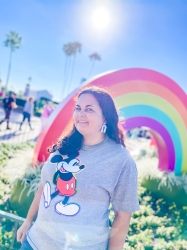 Latest posts by Krystal | Sunny Sweet Days
(see all)