7 Common Signs of Nursing Home Negligence for Filing a Claim
Do you believe that your elderly loved ones are not being treated right in their nursing home? Are there potential instances of neglect at the nursing home? If so, you will likely need to contact a lawyer who specializes in nursing home negligence and file a claim against the organization.
So, what are several common signs of nursing home neglect? One of them is bed sores. If you've seen this type of issue, you're probably wondering, can you sue a nursing home for bed sores?
You can find out more about bed sores and the other top six warning signs of nursing home negligence below. Read on to get the best information.
Bed Sores
Senior citizens with mobility issues tend to need regular movement to avoid bed sores. However, those with bed sores likely face negligent care and do not get enough movement in and out of their bed.
As the family member or other representative of a nursing home resident with bedsores, you can file a lawsuit against the nursing home. In fact, a jury awarded an elderly nursing home resident more than $1 million in 2018 who developed significant bedsores. The case found that no doctor had seen the nursing home resident despite the staff knowing she had bedsores.
High Rates of Infections or Extensive Diseases
If nursing home residents suffer from high rates of infections and their medical conditions have gotten severe without intervention, they may have suffered from nursing home neglect.
In general, medical neglect on the side of nursing home staff involves a lack of reporting to doctors and/or nurses regarding any signs of infection or diseases. Failing to provide necessary medicine is also a form of medical neglect.
Nursing Home Residents With Mobility Problems Lack Walkers, Canes, or Wheelchairs
Social neglect is also an issue that can take place in nursing homes. That involves failing to provide elderly residents who have mobility issues with walkers, wheelchairs, or canes.
Doing so can isolate the senior citizens in their rooms and make them more vulnerable socially and emotionally. Seniors should get the chance to interact with others for better mental health. As such, they'll need access to wheelchairs, walkers, or canes.
The Nursing Home's Temperature Isn't Warm Enough
If the nursing home isn't warm enough, the staff may have other neglectful behaviors that fail to keep the residents safe. If the nursing home does not have a normal temperature, is rather cold throughout the day, and the staff refuses to increase the temperature, you may want to check with a lawyer to see if you can file a claim against the nursing home.
The Common Area and Residents' Rooms Look Messy
When the staff leaves the common area and residents' rooms dusty and messy, there's a greater risk of health impacts. Dirt, dust bunnies, and a filthy environment can lead residents to breathe in stale air and harm their lungs.
Essentially, if the nursing home looks grimy and cluttered, the staff is not providing a safe environment and may risk getting sued for nursing home negligence.
The Residents Do Not Receive Enough Food or Water
If the staff members at a nursing home keep the elderly residents malnourished and do not provide enough food, that is a form of negligent behavior. Also, if residents end up dehydrated and don't have access to enough water, they can become sick and even risk death. Unsafe food like spoiled meat can also cause serious health issues.
The Nursing Home Residents Have Hygiene Issues
If the staff members at a nursing home do not make sure the residents change their clothes regularly or do not bathe them, the lack of hygiene is considered a form of negligence. Also, staff members will need to change the bed sheets and clothes of elderly residents who soiled themselves to prevent hygiene issues.
The Final Word
If you see any of these seven warning signs of nursing home negligence, speak to a lawyer to see if you can file a claim against the nursing home.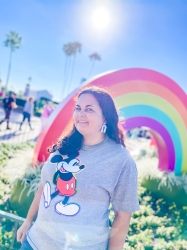 Latest posts by Krystal | Sunny Sweet Days
(see all)