Non-Surgical Cosmetic Treatments For A Better And Confident You
The popularity of aesthetic non-surgical treatments and procedures has increased a lot during the past couple of years, as they have many benefits that include no need for general anesthesia, almost without downtime, involve fewer risks, less costly, temporary, or no side effects at all, can be done with clinical settings, almost no pain involved. Many people have resorted to these procedures to fix their lips, noses, delay aging signs, and shape their bodies. If you are thinking about trying these treatments, you came to the right place. In this article, we will tell you more about some non-surgical cosmetic treatments for a better and confident YOU.
Fillers
Dermal fillers are very popular, as they can be used in many cosmetic procedures like lip plumping, non-surgical nose jobs, and non-surgical facelifts. Here is how they work, the doctor injects the fillers in specific places under your skin to alter the contours in that specific location. In other words, they reshape the area it is injected into without the complications that come with surgical procedures. However, fillers are not permanent, as you will have to redo them every six to eighteen months depending on the location you got injected in and the type of the substance injected into your skin.
Non-Surgical Body Contouring
This helps you firm, trim, and reshape your body by trimming extra fat found in the buttocks, thighs, love handles, back, and stomach. It is a great replacement for liposuction and other surgical procedures for reshaping the body. Forget about needles, pills, and surgery, as body contouring will help you get that beach look you have always dreamed of without the need to go through the hassle of surgery and diets. It has three similar steps using many techniques for targeting fat cells located under the surface of the skin, then these cells dissolve, and the body flushes them out through the lymphatic system.
Chemical Peels
If you want your skin to look younger and healthier, go for microdermabrasion or chemical peels. It is a rejuvenating procedure that removes bland and dull skin cells from the skin's top layer to give your complexion a bright and healthy look. Here is how it is done, a certain chemical solution will be spread on your skin causing it to blister and peel off. This way, it makes way for new skin that is younger and softer. You can have it done on your neck, face, and hands too! It is perfect for reducing the fine lines found around the mouth and eyes, improving the look of mild scars, treating specific acne types, and reducing dark patches, freckles, and age spots. Moreover, chemical peels can improve the damage done by the sun on your skin. However, you need to wear sunscreen on a daily basis after the treatment, as your skin will become very sensitive to the sun for a while.
Laser Hair Removal
For all ladies all around the globe, laser hair removal is a dream that came true! No more shaving and no more waxing! Guess what? Even men with hairy backs and shoulders do it. It is one of the most popular cosmetic procedures worldwide. It works by targeting dark hairs with laser pulses without damaging the skin around them. The equipment gets adjusted based on your skin color and thickness, location, and color of your hair. Usually, you will have permanent hair loss after having three or seven sessions. However, it is essential that you run a background check on the technician or doctor who is performing the procedure.
Before you decide to get any of these non-surgical procedures done, you need to check with your dermatologist or general physician if it is safe for you or not. These treatments are popular because they can give you the look you want and give your self-esteem a boost without having to undergo painful and risky surgeries. There are many non-surgical procedures, however, laser hair removal for both men and women, chemical peels (microdermabrasion), non-surgical body contouring, and dermal fillers are among the most common cosmetic treatments people resort to, to delay the signs of aging, fix scars, and improve their overall looks. Choosing the type of treatment depends on the area you want to improve in your body. However, you have to make sure that you are not allergic to any of the substances used in some of these procedures to avoid damaging your skin. All women are beautiful the way they are, but if you think you need to improve your looks a little bit, that is your choice.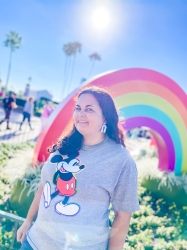 Latest posts by Krystal | Sunny Sweet Days
(see all)