Newborn Hospital Photography Tips
Every Sunday I will share easy photography tips for new photographers, busy bloggers, or those who just want to learn more about staging and styling photographs. I'll let the experts teach the technical stuff, but I'm teaming up with Mariah Meyer Photography to bring you ways to save money on your gear, easy ideas to take better photos, and simple styling tips. Today's topic is all about what to wear for family photographs!

There are two types of photos that can be done in the hospital. You can share photos during the birth and photos that are done just after the birth within the first few hours. Personally, I focus on sessions that are done slightly after birth. There are a few things to keep in mind for these types of sessions and images. Don't forget to research photographers such as newborn photographer Miami before you plan a session.
First of all, things may not go as planned. Although I am not able to be on call as far as capturing births go, I can be on call for a certain time period. For example, a client might say, "we are going to have the baby in the next two days." This I can plan for. I can stay in town and be prepared to head up a few hours after the baby arrives. I can't however get a call at 2am saying "we are having our baby now, we need you to come up here." Even for those who let me know they will be having their baby, sometimes that doesn't happen, and sometimes it happens far sooner. The good thing about these images are that they can be done as long as they are in the hospital at any hour, so there are plenty of time frames that we can make work for them.
As far as taking the photos go, remember that these are all about the first moments. You want to capture the baby as they are. Make sure to focus on the details of their face, hands, and feet as well.
No posing should be done at these sessions. The key is to keep them natural. Have mom sitting in her bed holding baby in her lap just looking at them. Have dad pictured standing over the babies bed looking down at them. There are many ways to capture those natural shots. Even mom and dad, or just dad, looking into the nursery windows creates an emotional shot. This image shows another natural shot of twin brothers. No posing was involved.
Every baby is different, and it's important to remember that. Most sessions are with baby sleeping. But this little boy wanted nothing to do with sleeping, so we captured him while he was wide awake, which was very normal for him, from birth on. Personality is another thing that you want to capture if you can. Even just hours after birth children's personalities start to shine through.
Although I am a fan of black and white, especially for lifestyle type images, color is okay as well. You can create some very emotional images especially if you are using the room lighting at night, using black and white, but the color images will look just as good and show the colors of their skin as well as the blankets, hats, etc. things that many parents want to capture during these photos.
Where is your favorite place to take photos of your kids? Follow along for more photography tips on Pinterest.
New Mom Tips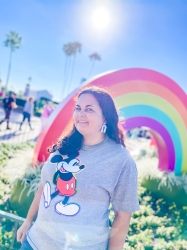 Latest posts by Krystal | Sunny Sweet Days
(see all)