Best Ways to Move to College Out of State
The experience of moving to college in another state can be different for everybody. While for some, it's stress-free, others might find it quite challenging. Whether you plan to live off campus or in a college dorm, one of your primary concerns when moving to your new location is ensuring a smooth transition with your valuables. Hence, in this article, we'll be discussing some good ways of moving to an out-of-state college.
5 Best Options To Move To College Outside Your State
Many college students, unfortunately, take the cheapest approach to move their belongings to save costs rather than using the most effective and trusted means. It would help if you always aimed for the best, even though it can be a bit pricey. Most movers' prices are competitive, and you are guaranteed great support for your moving process and the safety of your items. That's why in this section, we'll be going over the best and most effective means to help you move to college outside the state.
Ask a family friend for help
Rent a moving truck
Hire a shipping company
Redirect new deliveries
Use consolidated freight
1. Ask a family friend for help
If you have a family member or friends with a car or, better yet, a truck, you could ask for their help. This would make moving a lot easier and more convenient for you, and at the same time help reduce moving costs. This could also make the transition less stressful, and you would have a familiar person who could assist you in moving your belongings into your new location.
When students move, they typically have less time for their college papers. This can cause their garages to drop and affect their academic performance. To avoid this common issue while moving, read through some research paper writing service reviews and pick a provider you can trust with your essay writing. With expert help, you can overcome this turbulent period in your life and come out on top.
2. Rent a moving truck
A moving truck is the best option if you have several large items to take with you. It makes moving less stressful and more convenient. It is advisable to book such a vehicle ahead of time to know the availability of the truck; it requires daily payment depending on your destination and how long it takes to get there.
These moving trucks have a daily mileage limit that mustn't be exceeded, so it might take more than a day for your items to arrive at their destination. It is also advised you move ahead of them, so you're at the location on the arrival of the truck. This is one of the best options for moving heavy equipment, and it's worth it if you can get a moving truck for a reasonable price.
3. Hire a shipping company
This is another way to move your belongings quickly. With this, you get to ship your items ahead of you, so you don't have to take many things around when you travel. You could move your boxes and heavy bags via any parcel carrier or train.
As much as this option seems to be quite convenient, it could also cost you a bit. So, to save some cost with this method, only ship the essential items. You could research the best shops to get your other things around your new location or visit Amazon to shop and have all items delivered to your doorstep.
4. Redirect new deliveries
While preparing for college, much shopping is usually required. It is advisable to redirect all deliveries to your new location rather than accumulate excess baggage. With this, the responsibility of shipping is done by the company, and you won't have to pay an extra cost to move the items from your home to college.
5. Use consolidated freight
Shipping your belongings via consolidated freight means that your item shares a cargo space with other packages going to the same destination. At the same time, you only pay for the space your goods take up in the truck, saving you a lot of money. This is one of the most economical means of moving your belongings to college outside the state.
Conclusion
Moving into college in a different state can be challenging or stress-free depending on how you plan your moving process. Using any of the means stated in this article, you can be sure of the best, most economical and easy transition to your new college with your belongings. So, you might want to review this article a couple of times when deciding which method of moving into college is the best for your needs.
Author's Bio:
Andrew Mazur is a writer who enjoys touring new locations. He did a survey and found students face challenges moving to school, especially in the first year. Based on his passion for helping, you can expect his to write more articles such as this one in the future.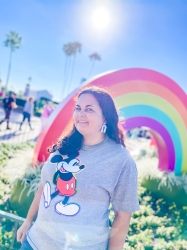 Latest posts by Krystal | Sunny Sweet Days
(see all)