How To Choose the Right Motor Home for Your Lifestyle and Budget
Motor homes, or recreational vehicles (RVs) as they are often referred to, are well-equipped mobile dwellings that allow travelers to hit the road without sacrificing home comforts. Motor homes are ideal for extended road trips and camping adventures, providing travelers with a comfortable space to rest, cook meals, store belongings, and generally enjoy life on the go.
Generally, motor homes come with amenities such as living areas, sleeping quarters, bathrooms with showers, kitchens with appliances like microwaves and stoves, storage compartments inside and outside the vehicle, and optional features such as televisions and power generators. They provide adventurers with the ultimate flexibility in their explorations by allowing them to take their trip anywhere they'd like while having access to all of the conveniences of home.
You can rent a motorhome for your next adventure and often find great deals that fit your budget. However, if you are looking to purchase a motorhome of your own, there are several factors you should consider before making your purchase.
Define Your Lifestyle
Purchasing a motor home is a big decision, and before making such an important life choice, it's essential to take the time to define your lifestyle. Knowing what types of recreational activities you'll be doing in the motor home, how far and often you plan to travel, along with any specific amenities you need access to are all important considerations that must be reflected in your purchase.
Being able to assess your lifestyle will help you make decisions such as whether buying a new or used motor home would be most beneficial to you; this process can go a long way in alleviating buyer's remorse later on. Taking the necessary steps now while considering your lifestyle and needs can save time, stress, and resources down the line.
Understand Your Budget
Purchasing a motor home can be a costly investment, and it is important to take time to consider your budget before committing to the purchase. Whether you are looking for a new or used vehicle, understanding the exact amount of money you have allotted toward the purchase may help you make an informed decision.
Additionally, there are many other factors that must be taken into account when looking at the overall cost, such as fuel expenses, insurance premiums, and any necessary repairs or maintenance fees. It is essential to carefully consider all aspects of the purchase and factor in these costs so that you can make an educated decision based on what works best for your situation.
Research Your Options
Purchasing a motor home is an exciting endeavour, and with the right research, it can be an extremely rewarding and fulfilling experience. Before diving into the process of purchasing one, it's important to take the time to carefully explore all of your options. Researching thoroughly can help determine what kind of motor home will best suit your budget, lifestyle, and travel needs. This applies to both new and pre-owned vehicles. Some key questions to ask yourself are: What kind of sleeping accommodations should I look for in my motor home? What type of kitchen appliances do I want? What security features would be beneficial?
Additionally, you'll need to research what size vehicle would meet your needs while getting around safely on the roads. When researching motor homes, be sure to read through customer reviews and ratings in order to get a fuller understanding before making a decision. By taking the time to properly research ahead of time, you'll feel more confident that you will choose the perfect motor home for your individual needs.
Make sure to stay within your budget and consider all of the factors that go into owning a motor home before making a purchase. Doing so will ensure you get the best vehicle for your lifestyle and travel needs, while also avoiding any unpleasant surprises in the future. A motor home is an excellent way to explore new places or take long road trips without having to sacrifice the comforts of home. With the right research and preparation, you'll be ready to buy a motor home that is perfect for you.
How Much Do Motor Homes Cost?
Motor homes, or recreational vehicles (RVs), are becoming increasingly popular among Australians, as they offer flexibility, convenience, and all the amenities of home on the road. Their popularity has driven prices in Australia higher—with some models reaching almost half a million dollars—but that doesn't mean families and budget-minded nomads can't find something within their price range.
The cost of motor homes depends largely on size and quality, so those looking for an RV on a budget should search for simpler models with fewer bells and whistles. While basic motorhome packages start at around $40,000 AUD up to more luxurious options costing more than $250,000 AUD, the ideal option is out there for any kind of traveller wanting to explore Australia in comfort and style.
Bottom Line
When looking to purchase a motor home, it is important to take the time to research and understand all of your options. Consider factors such as budget, lifestyle needs, size, features, and amenities. Doing so will ensure that you make an educated decision when selecting the perfect vehicle for you. With proper preparation and by keeping your finances in check throughout the process, you'll be able to find the perfect motor home for your needs.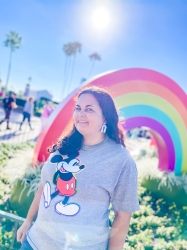 Latest posts by Krystal | Sunny Sweet Days
(see all)