Make Your Miami Travel Luxurious Without Breaking The Bank
Miami is one of the world's premier travel destinations. It has been immortalised in popular culture, through films, literature, and music. The Floridian city has something for everybody, from sandy beaches to luxurious restaurants and nightclubs. However, just because you're visiting Miami, you don't have to spend a fortune. There are lots of things that you can do in Miami on a budget. On a side note, if you're travelling to the U.S. from abroad, you need to check the United States' current policy on international travel.
In this article, you will find out how you can make your trip to Miami luxurious, without breaking the bank:
Travelling in Style
When you arrive in Miami, instead of taking a cab to your hotel or hostel (which we will address later), why not book a chauffeur? If you're going to save money in other areas of your trip, you might as well experience a little bit of luxury at the very beginning. An elite limousine chauffeuring service isn't as expensive as you might initially think. In fact, you can get one for less than $100. A chauffeur is a great way to start your trip, especially if you're travelling with your family.
Group Hostels
If you're travelling with friends and family, then you may want to consider getting a group hostel. If you have enough people, then you can book the entire hostel – which means that you won't share with other people. A typical hostel room costs around $35 whereas a hotel can cost upwards of $150. Many hostels have amenities, like snooker halls, jacuzzis, kitchens, and gardens. You can find group-booking hostels on websites like Airbnb and Craigslist. Alternatively, you might want to visit Miami during the shoulder season, when hotel rooms are affordably priced.
All-Inclusive
If you want to travel luxuriously without breaking the bank, then you may want to consider an all-inclusive resort and spa. If you book one of these holiday resorts during the aforementioned shoulder season, you can save a lot of money. You will still have access to amenities like the swimming pool, spa, sauna, jacuzzis, tennis courts, and you won't have to battle with crowds of people. Another benefit of all-inclusive resorts is that your food is covered, meaning that you don't have to worry about going out to restaurants, which can get very expensive.
Sunbathing
There's very little that's as luxurious as sunbathing on Miami Beach. The beach is a mile wide, and 9 miles long. If you don't want to sunbathe on Miami Beach, then you could sunbathe in your hotel or at a public swimming pool. Sunbathing is a very relaxing, therapeutic experience, which is why it feels so luxurious, even though you don't have to pay to do it. Make sure that you wear sunscreen and protective equipment so that you don't damage your skin. You don't want to burn yourself and end up in hospital on vacation when you're meant to be relaxing.
Museums
Most museums are completely free to visit or cost very little, however because of the artifacts held and the overall aesthetic of most museums, they feel very luxurious. While visiting a museum and galleries aren't the first thing that you think of when your mind conjures up images of Miami, the city does have a lot to offer. If you're interested in history and art, then be sure to take a trip to one of the city's many museums or galleries. You'll find ancient history, prized artifacts and works of art, and award-winning modern works of art.
Music
One of Miami's biggest industries is the music industry. The city hosts hundreds of music events each year, sometimes thousands. There's an event for everybody, at any time of the year. Whether you enjoy reggae, dancehall, jazz, electronic, or classical music, you'll find something. Most musical events are free to enter or cost very little. The major costs associated with these events are drinks and food, which if you're clever you can prepare for by bringing your own drinks or snacks into the venue. Do check if you're allowed to do that beforehand, however. You could be asked to leave if you sneak in beverages.
Tours
There are lots of things for you to see in Miami. If you want to enjoy yourself on a budget, then why not book a tour? When you book a tour, your transportation is covered. You will either travel by bus or on foot, instead of having to get taxis everywhere. Your guide will take you to see everything that's worth seeing in the city.
If you want to travel to Miami and spend your holiday in luxury, you don't need to break the bank. Make sure to take all of this article's tips into consideration if you do want to travel luxuriously in Florida's most popular city.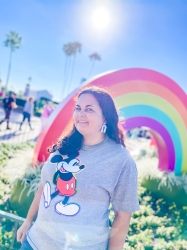 Latest posts by Krystal | Sunny Sweet Days
(see all)