Mental Health Advice For 9/11 Survivors & Families
Terror attacks do more than claim lives and destroy property. They affect the mental health of survivors and families of the victims. No one knows the trauma of such attacks better than 9/11 victims, survivors, and their loved ones. If you are one of them, you probably live the nightmare again and again, even two decades after the attack. In fact, the trauma and grief will likely stay with you for a lifetime. But you must do your bit to cope with the negative feelings and maintain your anxiety. Experts recommend going the extra mile with these mental health tips.
Accept your emotions
Although two decades have passed since the 9/11 attack, the pain and suffering continue for survivors and families of the victims. You may experience the same pain, rage, sadness, and anxiety you felt on the day of the attack. The first step to coping with emotions is to accept them. Remember that you could have done nothing to change the fate of your loved ones on the day the attack occurred. But you can still control your future by accepting the past and giving up on the guilt and negative feelings. So come to terms with the truth and move on to the next phase of your life.
Model strength for your loved ones
Whether you are a survivor or a family member of a victim, you have a responsibility toward your loved ones. In fact, every person should understand that they can do their bit to make life easier for their loved ones. Model strength for them by staying calm and composed because your anxiety passes on to people around you and stresses them out. Talk about the incident and loss, but remember your loved one fondly instead of living with grief for a lifetime. Remember that you can make a difference and help your family cope with the loss.
Get justice with compensation
The 9/11 disaster is perhaps the worst the country has ever witnessed, so the government implemented measures to compensate its victims and survivors. In fact, even the families of the deceased can seek justice for the pain and suffering of their loved ones. You can collaborate with 9/11 terrorism lawyers to establish your claim and get the compensation you or your family member deserve. Receiving compensation gives you peace of mind and helps you normalize your finances in the long run.
Join a support group
Another measure that takes you a step closer to mental well-being is joining a support group. You can easily find several local organizations running such groups for 9/11 victims, survivors, and their families. You can also look for such communities and forums online and on social media platforms. Knowing that you are not alone in the situation gives you solace and helps you normalize your life even after going through a terrible disaster. Moreover, you can discuss your struggles and seek advice from others going through similar mental challenges.
See a therapist
Seeing a therapist is the best way to regain your mental well-being if nothing else works. Not everyone is strong enough to handle traumatic situations alone, or even with a personal support system. Some people need professional help to deal with their inner demons and control their emotions. Recognize the warning signs and seek counseling support at the earliest because you should not wait for things to worsen. A professional can reassure you and help you rebuild your life, no matter how bad your mental state seems.
Resume normalcy
Life may never be the same for victims and families after encountering a disaster as daunting as the 9/11 terror attack. But living it again every day will only make life more challenging. You must do your best to resume normalcy in your personal and professional life. Spend quality time with your family without feeling guilty about starting again. Focusing on your career is another essential step to rebuilding your life after a disaster. The less you think about the loss, the more likely you are to heal from it.
The 9/11 disaster is perhaps the most daunting experience you may have encountered, and the memories will haunt you forever. But you can regain control by investing in mental self-care. Start by normalizing your life because you cannot do much about the past. You should not skimp on self-care because it is the only way to start afresh and build back from there. Most importantly, seek justice because you deserve it as a victim or a family member of someone who lost their lives in the attack.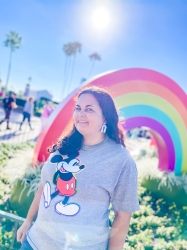 Latest posts by Krystal | Sunny Sweet Days
(see all)