How Can Guys Stand Out With Their Clothes At Formal Events?
A formal event can be a great opportunity to network and make connections with people in your industry. However, standing out from the other guests can be a challenge. Dressing appropriately is key, but there are also other things you can do to make sure you look your best. In this blog post, we will discuss some tips on how guys can stand out with their clothes at formal events!
1. Dress appropriately
The first thing you need to do is make sure you are wearing the appropriate clothing. This means a suit or tuxedo if the event is black tie, or a dark suit if it is business casual. You should also make sure your clothes fit well and are in good condition. You don't have to spend a huge amount of money to look elegant and outstanding, the pros behind Generation Tux say that you can even rent out an amazing tux that will be delivered to your door and help you look fantastic on a budget. If you want to really stand out, you can try wearing a unique color or pattern. However, make sure you don't go too overboard – you don't want to look like you're trying too hard!
Another important thing to keep in mind is that your clothing should match the formality of the event. If it's a more casual affair, you can feel free to dress down a bit. However, if it's a formal event, you should make sure your clothing is appropriate.
2. Accessorize
In addition to your clothes, you should also pay attention to your accessories. A well-chosen tie or pocket square can really make you look more put-together and stylish. If you're not sure what to wear, a good rule of thumb is to keep it simple – less is often more when it comes to formalwear. This means avoiding patterns and sticking to solid colors. You should also make sure your shoes are polished and in good condition. Wearing a nice watch can also be a great way to add a touch of class. Your watch doesn't have to be expensive – there are plenty of affordable options out there that will still make you look great.
3. Choose your tie or bow carefully
Ties and bow ties are a great way to add a pop of color or pattern to your outfit. When choosing one, make sure it complements the rest of your outfit. You don't want to wear a tie that is too loud or obnoxious – it will just look out of place. If you're not sure what to wear, a classic black tie is always a good choice. Make sure it is made of quality material and that it is the right size for your neck.
Other tips to make you stand out
1. Pay attention to your haircut and facial hair
Your haircut and facial hair are also important when it comes to looking your best at a formal event. If you have long hair, make sure it is neatly styled and out of your face. If you have facial hair, it should be well-groomed and trimmed. Paying attention to these details will show that you take pride in your appearance and care about making a good impression. For instance, you can use a product like Axe Clean Cut Look: Classic Pomade to get a clean, polished look.
2. Be confident
Remember that confidence is key. No matter what you're wearing, carrying yourself with confidence will make you look and feel your best. So stand up straight, make eye contact, and smile! If you exude confidence, people will take notice. For example, if you're wearing a unique color or pattern, people will be more likely to remember you – and your outfit – if you carry yourself with confidence. This is one of the best ways to make a lasting impression at any formal event.
3. Smell good
This one goes without saying, but make sure you smell good! No one wants to stand next to someone who smells bad. Use a light cologne or perfume, and make sure you don't overdo it. A little goes a long way when it comes to fragrance. This means that you should avoid strong, overwhelming scents. If you're not sure what to wear, a light, citrusy scent is always a safe bet.
By following these simple tips, you can make sure you look your best at any formal event. Just remember to keep it simple, be confident, and pay attention to the details. And don't forget to have fun! After all, fashion should be enjoyable – not stressful. Thanks for reading!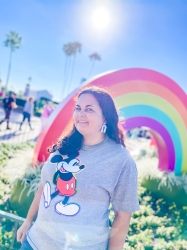 Latest posts by Krystal | Sunny Sweet Days
(see all)