Want To Become A Life Coach? Here Are Some Helpful Tips
If you enjoy assisting others in realizing their strengths and abilities, or if you want to start and grow your own business, learning how to be a life coach may be a good fit for you. The field is becoming increasingly mainstream. In recent years, you may have seen a life coach's social media page promoting their services, or that someone you know has decided to become a life coach and assist people in a variety of ways.
Clients definitely value life counseling since it is becoming more and more popular. But how do you go about becoming a life coach, and how do you determine whether you're prepared to assist people to make great life changes? This post will lead you through some key steps to follow before pursuing a career as a life coach.
Identify Your Niche
The majority of life coaches focus on their customers' professional, romantic, or private lives. Others go even farther, assisting patients in adopting health-related changes such as diet and exercise regimens. Whatever expertise you choose as a life coach, you will almost certainly be engaged in several facets of your clients' lives. It's nearly impossible to discuss someone's career without also discussing other elements of their lives. You'll be in a better position to advertise yourself and your business once you've identified your niche, and this is something that should be obvious based on your experience or what you feel comfortable discussing with your clients.
Get a Life Coach Certification
Certification is not technically required to work as a life coach. According to the poll, 89 percent of coach practitioners receive training from a qualified or approved professional coaching organization.
Becoming a certified life coach is a time-consuming procedure, and you'll almost certainly need to complete a set number of hours of training before earning your certification. As a result, before you take on this burden, you should get advice from iNLP Center about the different options available and make sure you're committed to becoming a life coach. While being a certified life coach isn't essential to starting a business, it may be beneficial and something that many of your competitors will have done. You'll learn skills like effective communication and how to create a trusting environment for your clients throughout your life coach course. Moreover, you will get familiar with all the aspects of this job, as well as any ethical issues that may arise throughout your practice.
Starting Your Business
Keep in mind that when you decide to work as a life coach, you're taking the first steps toward starting your own company. To that end, as a responsible and organized business owner, you must take certain important actions to ensure the success and growth of your company, which include:
Register your company
When launching a life coaching business, you'll need to choose between being a sole trader, a corporation, or a limited liability company. After that, you'll need to register your company with your state (unless you're becoming a sole proprietorship).
Plan the Costs
Make a business plan that covers everything from the value of your license to any administrative costs associated with renting and outfitting a space where you will greet your customers. Another thing to consider is company insurance, particularly liability insurance in case you're sued for giving bad advice.
Create Marketing Plan
A successful marketing plan is essential, especially if you want to work as a life coach. Make a list of all the benefits and talents you can provide to your customers. Remember that they'll be looking for someone who can actually assist them, so being humble and not marketing yourself isn't going to get you anywhere.
Invest in Continuous Improvement.
Life coaches must seek out skill-building opportunities to guarantee they stay at the top of their game and provide the greatest care possible to their customers. The level of continuous learning required may vary depending on your area of specialty, but all life coaches should stay up with their reading and attend conferences or seminars relevant to their field. Find forums on LinkedIn or Facebook or ask other coaches what they do to acquire new skills and approaches since it is the best way to learn about different education options.
Becoming a life coach may be both a challenging and rewarding professional choice. You'll need the right attitude, a background in business and coaching, and the perspective that assisting others is just like any other career. Hopefully, this article helped you on your way to a start.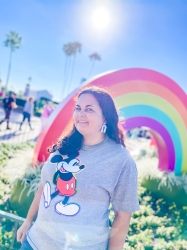 Latest posts by Krystal | Sunny Sweet Days
(see all)