Investing In Your Dream Home
The LA Real Estate industry is on the rebound and this can be attributed to the Federal Reserve policy that has enabled the drive for mortgage interest rates to stay within an unfamiliar 2% range. With more people opting to work from home due to the pandemic, there has been an increase in the number of people who feel as though they need bigger houses to accommodate everyone at home freely. If you feel as though this is the right time to invest in your new home but you are not certain of how to go about it then find detailed information from a trusted property investor within your area. In the meantime, here are some tips to help you make the right choice with your next investment.
Most people want to experience the activity of downtown and forget about the other slower moving or emerging neighborhoods that exist a bit farther out. The property prices in areas that are considered 'hot' are expensive. While there are a lot of opportunities to make a worthwhile and profitable investment, moving out of the central city is your best option to maximize profit.
Understand Different Rentals
Some people choose to not have a family for varied reasons and this has helped to increase single home rentals expeditiously over the years. As a result, single home rentals seem to be the most profitable because you are most certainly guaranteed a tenant.
There are several reasons why understanding real estate investing is beneficial to you. It will help you to customize your investment in a way that will be most useful for your prospective needs. As an amateur investor knowing what to look out for from a property before purchasing it will assist in eliminating a lot of issues in the future.
With sufficient financial resources, you can find experts to assist in each area that you may have limited knowledge of. Various online services platforms are available for real estate investors who are interested in learning more about how to get the most out of the industry.
Know Your Investment Location
It is one thing to find a beautiful investment with a lot of capability, however, the area where it is located is significant. Sometimes investors purchase real estate and find out months down the line that the crime rates are considerably higher than they anticipated. Do your homework on crime rates in your area and surroundings.
When a property owner fails to make their bond repayments leading to the lender repossessing their property then it is said that that home is foreclosed. Buying foreclosed homes will help you save money because these properties are typically sold at a lower market value allowing you to own profitable investment property at a discounted price.
If you aspire to be a real estate investor like the likes of Steven Taylor LA has a varied housing market that will allow you to grow your portfolio from the ground up. The best way to succeed as an investor is if you treat your investment as a business and understand the laws that govern your residential area especially fixed property tax laws.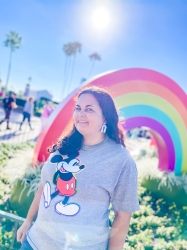 Latest posts by Krystal | Sunny Sweet Days
(see all)